·
sc vw customs 1.9tdi convert
Discussion Starter
·
#1
·
Have here another finished set of 4 x genuine Rem0tec rims,german made,old skool wheels..not cheap chinesse rubbish..These will be the last set of these i will be selling for a while,dont want them getting too common...T:
(I have a young guy working for me from down the road at the mo,who is just getting into his vw's,he has painted and refurbed these,with a watchful eye from me,the wheels look spot on,but there is a small amount of overspray on 2 of them,from where he never 100% flatted back between last coats,please dont be put off,these would look fine on any spec of van,you would have to be pretty much on your hands and knees to notice anything,plus its only the centres in the lattice effect,does give a nice old skool industrial look though on the plus side...these where not cheap to import,as they are very sought after in germany,so still aint giving them away,and i have not got the time,to flat back and redo......
Now for the fun bit....
7j x 16 ET44 all round 5 x 112
Fitted with 4 x 205/55/16 tyres all top named brands..6mm tread on all
Painted dark alloy wheel silver with 4 x genuine centre caps in matt black,4 x lock bolts
Will be supplied with spigots to fit..
There are a few options with these wheels to how you want them to fit...
Option 1
(the best option)
2 x front 10mm hubcentric spacers
2 x rear 20mm hubcentric spacers
20 x longer alloy wheel bolts..
You may need to mod your slider rail with these,but they will fit with anything down to about a 60mm drop,more suited to the rake look this option...but the best..T:
£530 couriered...£500 collected..£100 deposit on these please as i have the spacers made to order,these are not cheap ebay rubbish.
Option 2
(still good)
2 x front 5mm spacers
2 x rear 10mm hubcentric spacers
20 x longer alloy wheel bolts
Pretty much i would say anything down to 85mm and you would be fine on this setup,rears would be taken to a safe et34...
£500 couriered..£470 collected..£100 deposit as above please....
option 3
( the safe boring option..Rasp
Supplied as they are.....
20 x alloy wheel bolts
pretty much any drop would be fine...
£460 couriered..£430 collected..£50 depsoit required
A deposit on these,with a week turn around to make spacers and order in alloy bolts etc...
Will be shipped next day delivery...packed very well and safe
Please feel free to call me with any questions etc,more than happy to help to get the right setup for your van and usage..
Nice set of good quality...german made rims...join the rem0 club...T:
Couple of pics before paint...
Finished product..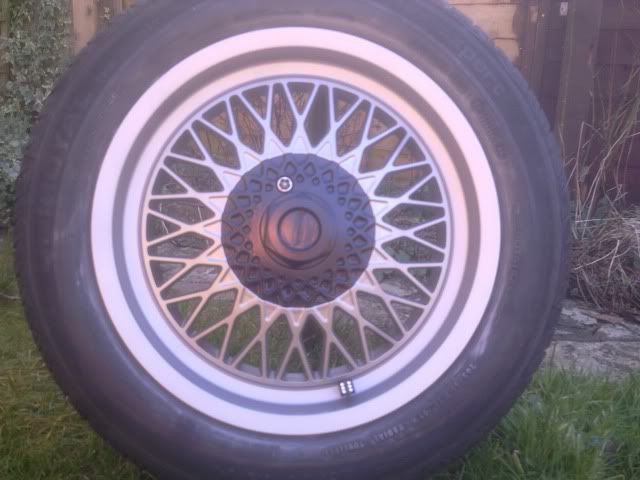 cheers simon.07917830378