Discussion Starter
·
#1
·
Be a while before i'm to get my first T4 (would like a T5) due to divorce etc but no harm in looking eh!
Well i'm supprised at how cheap some panel vans gan be bought for and exterior mods ie susp/rims/chrome trim etc................But the interior units jesus! Example from one of many web sites was a sink cooker unit for £870.....wtf!!! That was not including the sink or cooker???
£380-£485 just for a seat carcass without the padded trim.......!!!
All i can say is thank god i'm a very handy person with tools and imagination just like many on here. I'd hate to think some people pay these prices on whats basically a £15 sheet of ply/mdf board laminated to look good and put together in a way to look even better to the naked eye.
I could never understand why it cost so much to convert a van but after looking at these rip off prices i can see why.
This was an install i made "all by myself inc paint" of my audi 80 cabrio..........Took a little time as would a van but cost me £800 total inc hardware.........similar set up via an audio installer was £5000+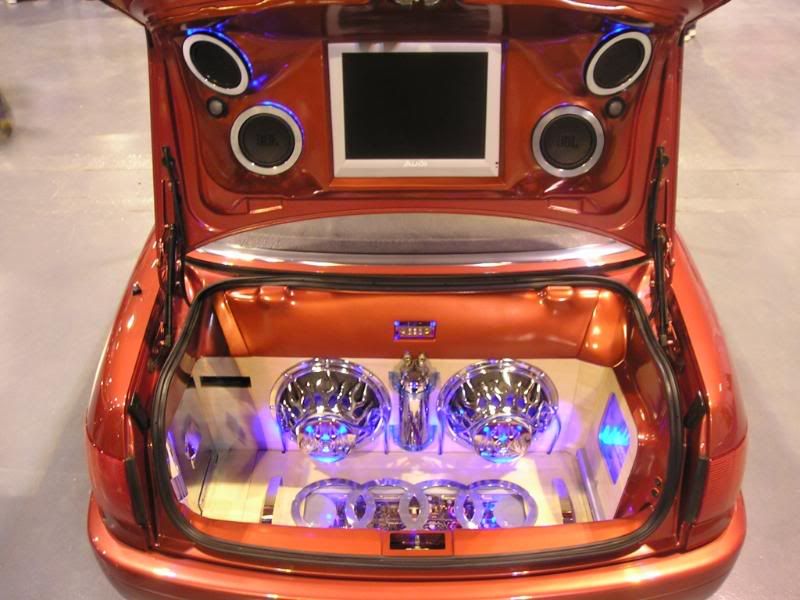 Think i'll be doing my own units lol!!!
pete.