hi everyone ..
after much reading , saving and having to start saving again after a engine prob which set me back almost 900 quid before xmas .
i ve finaly started my first 1.9td 98
this is her in 2007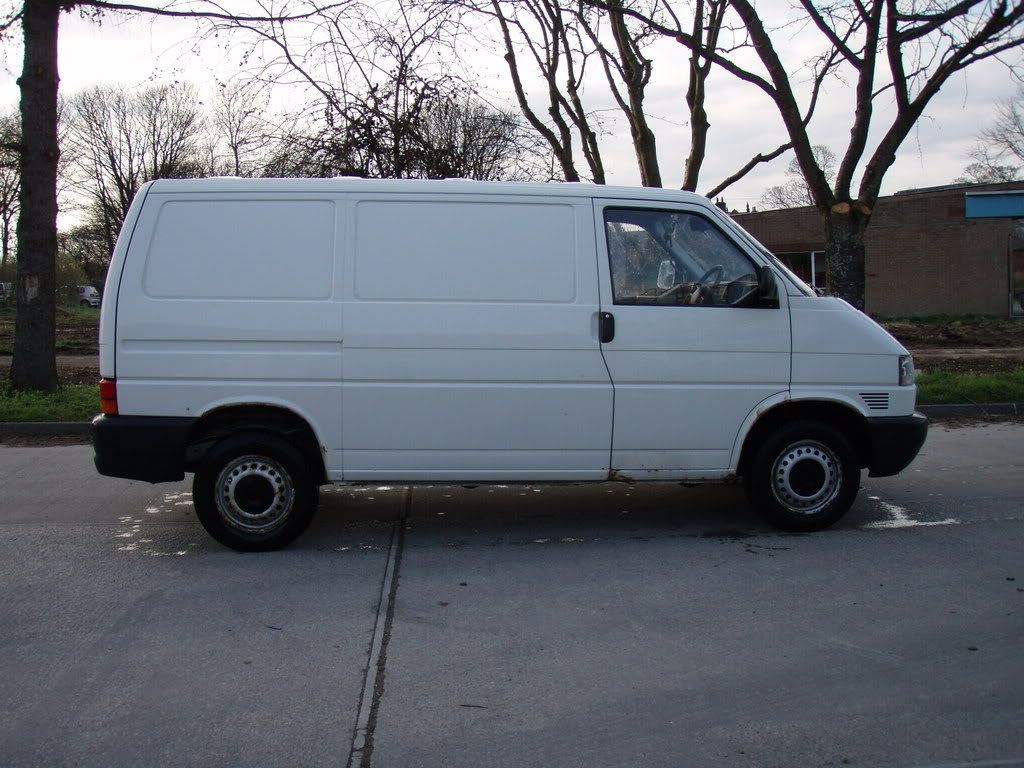 over the 3 years i ve only managed to do the following in order
replace front speakers and player
clear indicators
mg zr seats
18 inch rims
limo windows
head linning covered and led's fitted
dropped 60mm drop
full exhaust
new battery
ikea full bed
lots of engine bits lol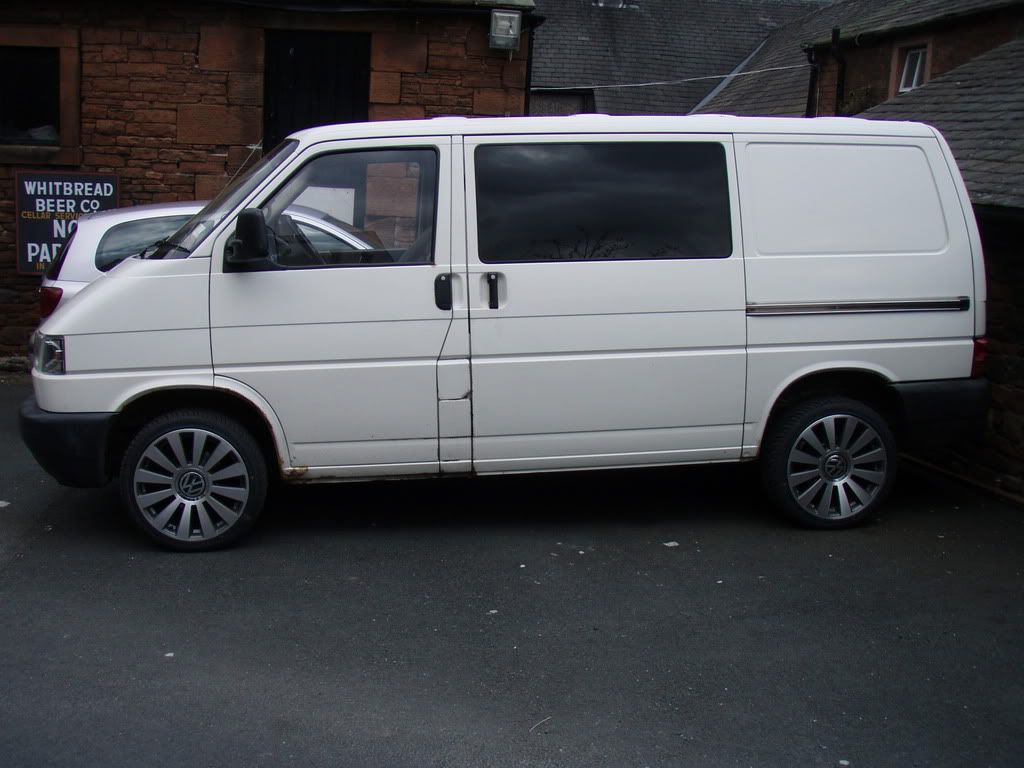 so after a few years buying kayaks and trying to find the time to make a start on my bus the day came at last , and the vw bug has hit me again T:
after a few weeks off work and not being able to do anything exspect surf the net , i started shopping
ordered ply kit with roof panels
bought rear roof speaker box
x2 12v down lights
6x9 speakers
5m speaker cable
insulation
tape
after a visit to the quack i was given the green light to go back to work and to do light exercise H: happy days ..
parked the bus outside my house and made a start on the saturday .
the old ply panels are nt that bad but i wanted new ones in so ripped it all out along with the floor and roof panels leaving what i thought would a nice clean surface to start ...doh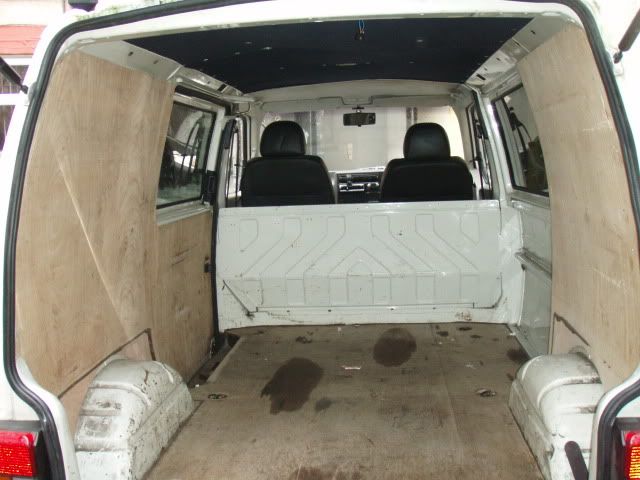 as you can see the old panels are not to bad , sliding door panel was abit messy and the floor is in a state so out they all came and i was left with this ..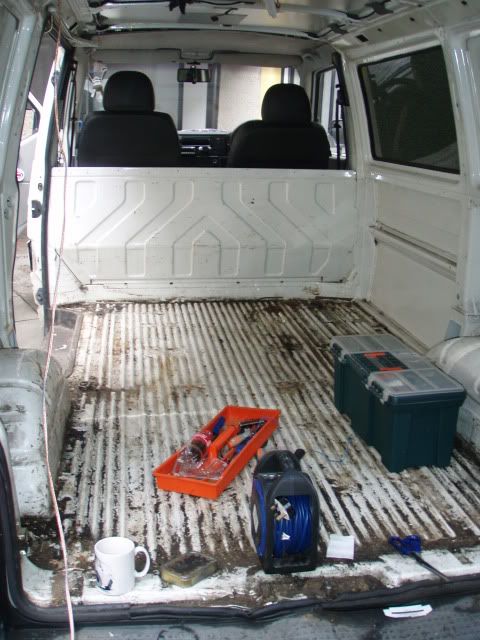 there was alsorts under that ply , i think the metal work under the floor had been sprayed with wax oil and i found some sticky black tar like stuff which is turning out to be a pain to get up off the foor .
the plan to hammerite the floor had to be put off while i found out what would remove this sticky black stuff , so i cracked on with the insulation .
i ' am not going to put you all to sleep with the in and outs of insulation
i managed to get all the panels done , the roof , one panel fitted and the speaker cable fitted from the rear to the head unit . the grab handles on the pillars had me stumped for a while but got them off in the end T:
should get the heading done on monday and the led's drilled and wired . i still have to find two strips that hold up the roof panels , when i find them i can re-fit the roof panels and install the rear speaker box . its great to see it all start coming together , but still so much to do ..
on the saturday i shot across to see my sister and her partner was kind enough to give me a hand taking the bulk head out .
it was nt to bad to remove , i bought the drill bits to remove the spot welds but found that using a grinder was much easier .
all in all i think it took about 2hrs to remove , and i ' am no diy expert lol
on the sunday i managed to put two tins of hammerite down on the floor . even tho its not going to be seen , its worth it in the long run .
today i bought another tin of hammerite and finished off the wheel arch'es , i also got the centre roof strips rubbed down and srayed matt black .