NOW SOLD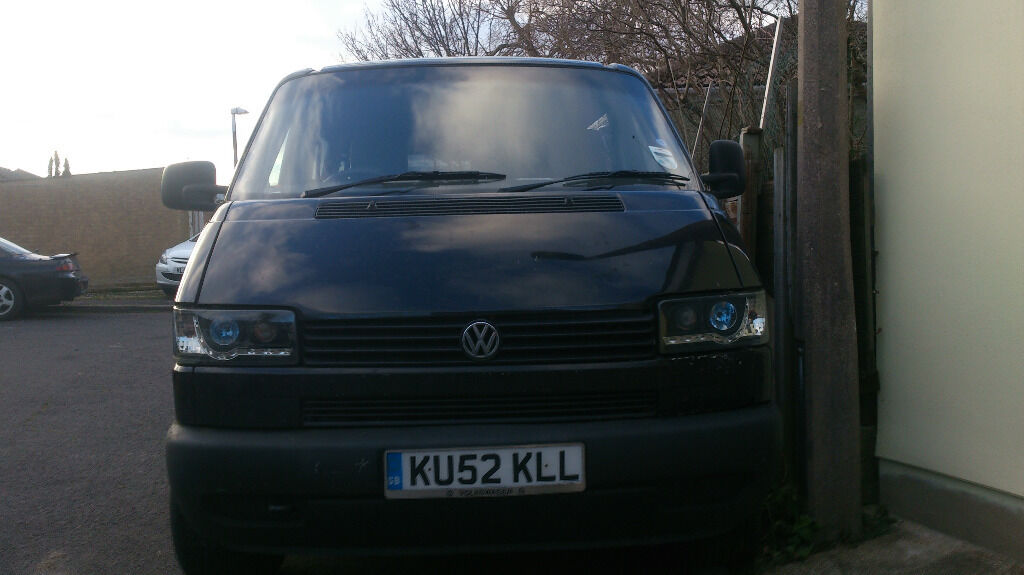 http://i.ebayimg.com/00/s/NTc1WDEwMjQ=/z/CigAAOSw0t9U19C9/$_86.JPG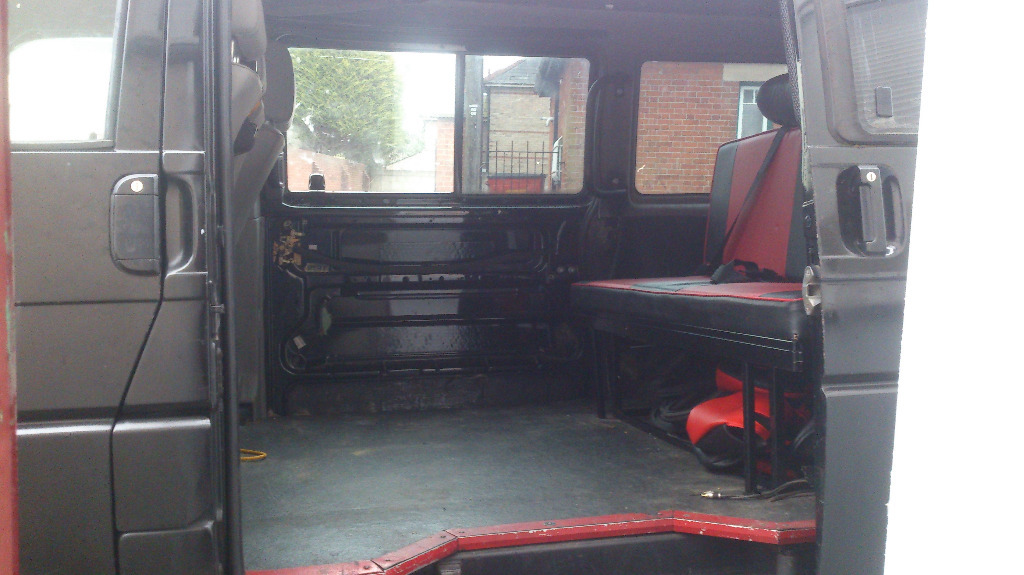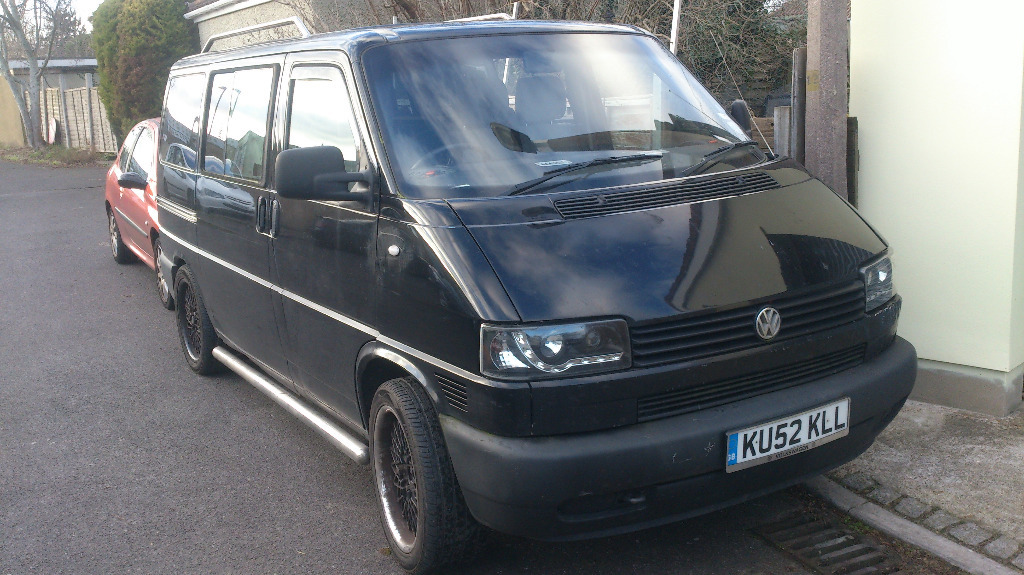 http://i.ebayimg.com/00/s/NTc1WDEwMjQ=/z/B1kAAOSwBLlU19F0/$_86.JPG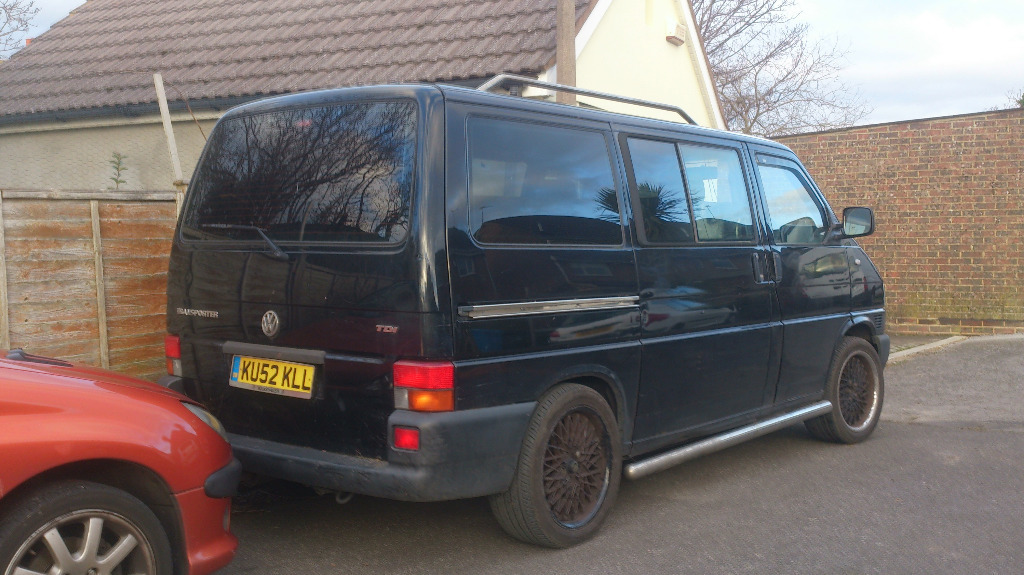 Looking for £2995 ovno 12 months MOT passed earlier this week.
I have no service history for before I bought the car in april last year but have given it a very full service straight after purchasing including timing belts and water pump. Clocks show 148k.
Good example of a Black late 52 plate T4 2.5TDI van. They stopped making these a year later. Rare sliding door on each side. Popular Tailgate model with windows all round. Full width rock and roll bed in rear with 3 seat belts. 18" alloys. Comes with unused side awning. Cambelt and pump belt both changed less than 5k miles ago as was water pump. No smoke, pump timing adjusted by specialist in Poole. No serious rust issues. New back box and CAT replacement pipe. EGR deleted. Central locking. Left side sliding door has no central locking contact fitted but I have one to fit. This was the first 2.5TDI I looked at for under 4k that did not have rust holes in it.
Spent a lot doing belts, sorting central locking, exhaust, brake light switch and tyres. Also gave it a full service with correct VAG approved oil, oil filter, air filter, pollen filter and fuel filter. Coolant flushed and filled with red OAT coolant mix.
Bad bits: Has been accident repaired in past with left sliding door being replaced. Front panel above bumper dented, about £30 to buy and two screws to fit. Rear door panels and head lining need doing as removed. I was going to buy ply panels of ebay and carpet wrap. Body work needs general tidy up, paint is patchy. Various small dents. Drive belt tensioner seizing up and squealing when first started. I took it off and freed it up. This sorted it for couple months but after sitting for few weeks its going again. Drive belt not timing belt, this drives PAS and alternator so no big bill implications if it fails.
Good bits: R8 style headlights. Rock and roll bed nearly new, awning, unused. 18" alloys. Chrome roof bars. Chrome side bars. Good 2.5 TDI engine. Nothing more than slight surface rust marks anywhere on bodywork. Everything works as it should. Looks smart driving by, defects only apparent on inspection.
Awning is a ventura freestander low which cost about £400 and never used.