t4 barn door bits and bobs...and Light!
right having a clearout got a few bits and pieces to start with..
found this too
Black interior light fully working
£10 posted
sold
Barn door threshold plastics £7 posted this is the short one
SOLD Nige 73
Barn door numberplate light cover £7 posted
SOLD P45elec
Barn door internal handle and surround £10 posted
SOLD TO ME
N/S and O/S barn door check straps £10 posted
SOLD Azzon12
Bottom Door catches £5 posted
SOLD swbsynchro
Top catch £5 posted, has had the light switch repaired but fully working
SOLD azzvon12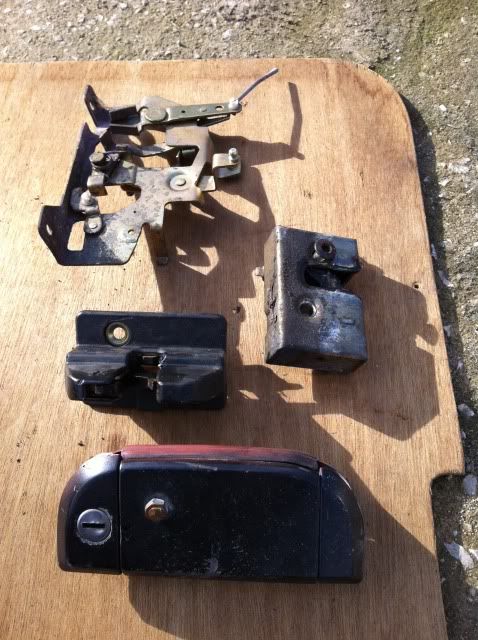 Barn door internal catches and mech's £8
N/S and O/S barn door wiring harnesses and bellows £7 posted
SOLD Muddi Camel
N/s and O/S Barn door wiper motors and mech's £25 posted
sold
50 used standard panel clips £5 posted
SOLD to Cruz..
Door stop, lock button and demister grommits £4??
door seal £4 posted
SOLD Moochachew
PM's if your interested......