I've never been that impressed with the brakes on my T4 102. After running the standard brakes for a year and getting them to the stage where I had no choice but to replace them I finally pulled my finger out and started to sort out a big brake conversion.
I'm a bit of a caliper collector, so have several different sets of multi piston calipers sat waiting to be fitted to various projects. I decided to fit a set of ATE Power kit calipers as I managed to buy 7 of them as a job lot...lol
I'm told the ATE calipers are similar in dimensions to one of the types of Porsche Brembo's, but I'm yet to confirm that.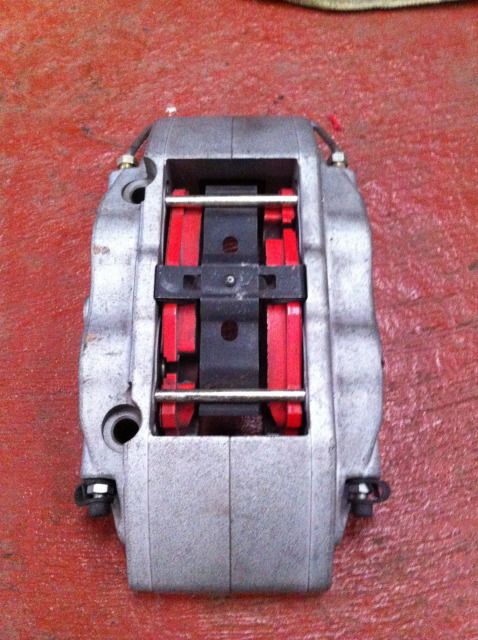 I had some carrier brackets fabricated to suit the 345x32mm discs and had the discs modded to suit the T4 front hubs.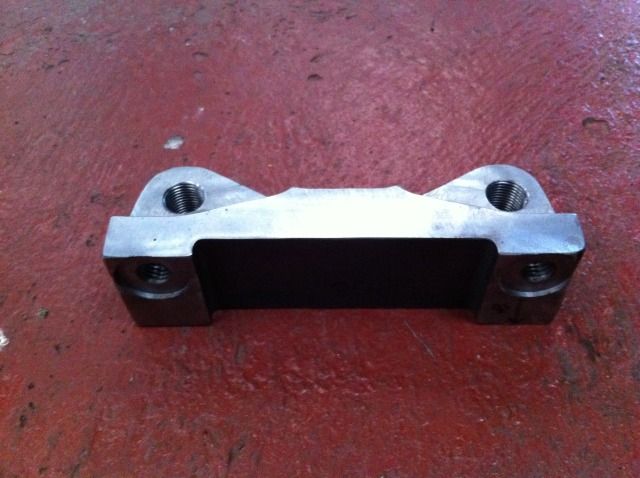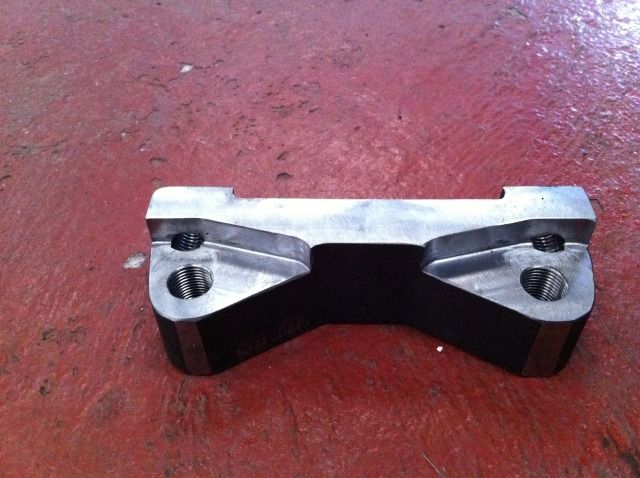 I had the brackets made with stand off spacers so I could fit bigger or smaller discs at a later date should I change the wheels etc.
A small cut in was made to the brackets to locate the spacers and take some of the shear load off the bolts.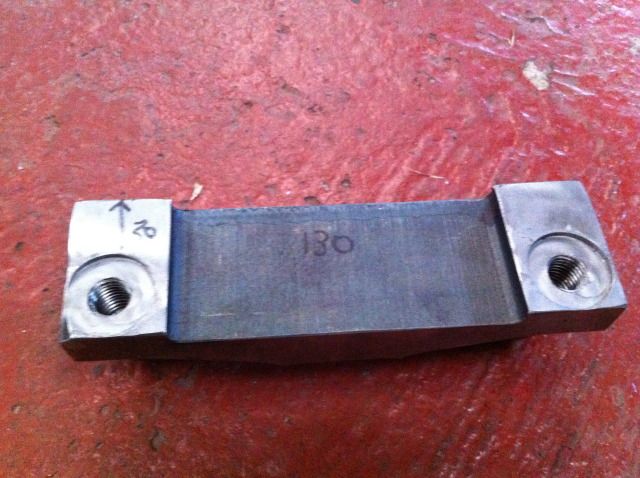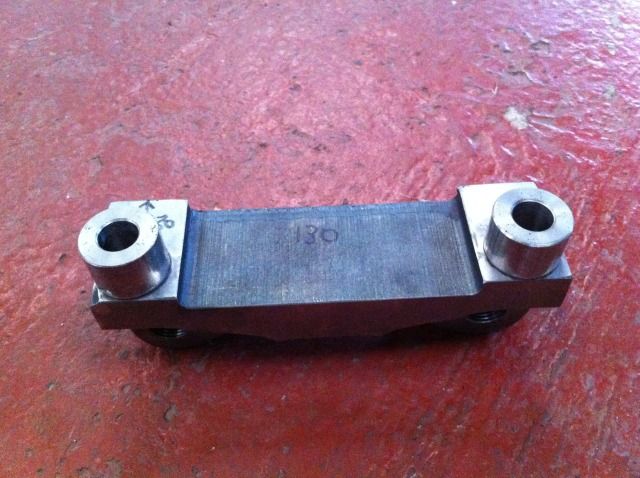 Here they are bolted up to the T4 hub.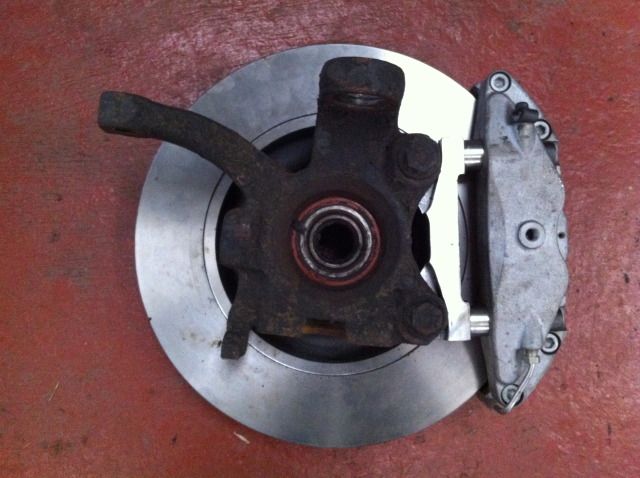 Original discs next to the new set up.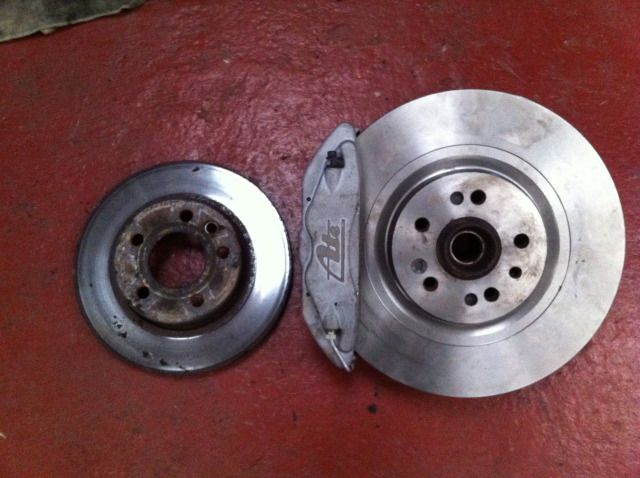 Cheeky pic of the brakes with one of the spare rims sat on top to check clearance.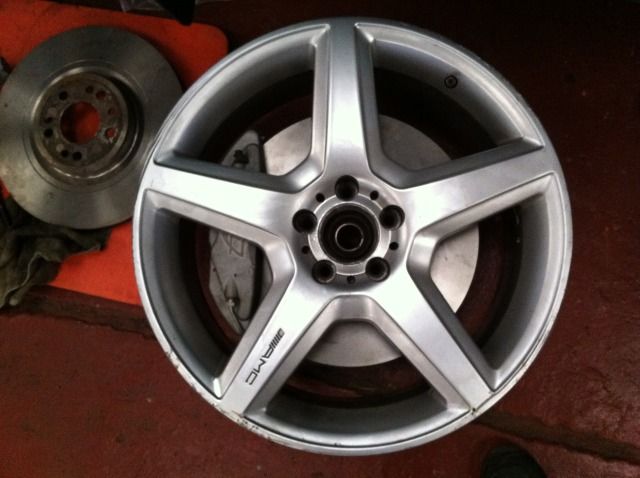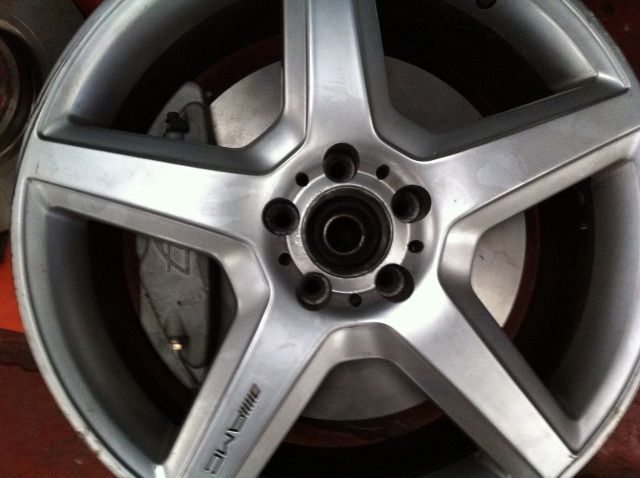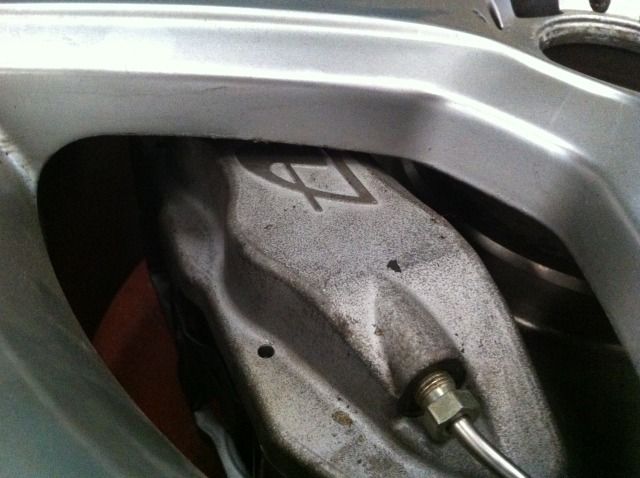 I'll get them bolted up this week and get some braided hoses made up to suit. I cant wait to try them out.T:
Paul.