Hi
We are offering a full panel kit for LWB and SWB T5 van.
These can be customised to use Megavanmats long clips or the hidden fasteners.
Best to PM me to confirm prices on variations to the standard panels.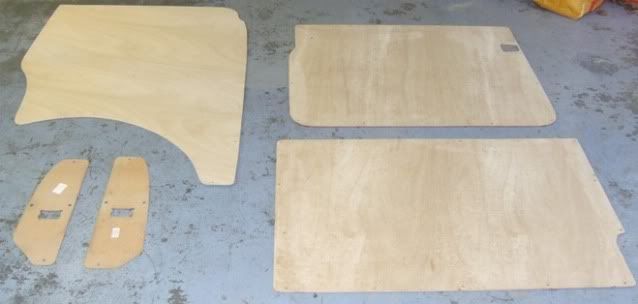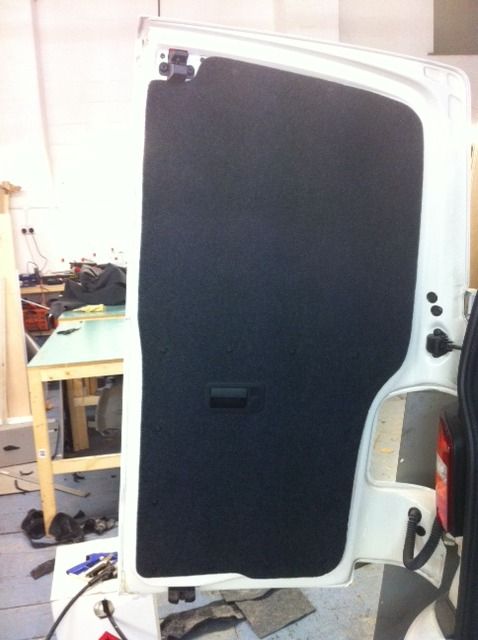 All panels available in 3.6 or 5.5mm ply price is the same.
Full height rear panels x 2 £40 (LWB £50) Also available as top and bottom parts.
OSF panel x 1 £15
OSF upper window panel £15
SLD panel x 1 £15
C pillar panels x 2 (with or without seatbelt holes) £15
Barn door panels (lower) x 2 £25
Tailgate £25
Floor in 12mm x1 £70 (LWB £90)
Roof panels in 3mm x 2 £60 (LWB available POA)
Now available Barndoor full height panels!! .....£50 a pair.
Two additional holes need to be drilled at the top of the door, fit the panel in the existing lower panel holes and mark/drill the two top holes prior to carpeting.
All panels predrilled as factory so can be fastened in existing holes unless you don't require this.
All made to order so can accommodate any alterations you require.
Pre carpeted panel service also offered, again PM for details.
We can also supply and cut Altro flooring to fit our floor please PM for prices
Please PM for any special requirements or LWB
PAYPAL or BACS payments accepted.
Due to continuous issues with courier services unfortunately this will be collection from our unit near Truro only from now on. Please accept my apologies, if i manage to find a reliable courier i will update this.