Hey fellow addicts, I've been meaning to have a bash at this for some time now-so here goes!
So to start with I have always loved camping, but in June 2009 on a particulary cold, wet & miserable camping weekend the addiction began!!!
The morning after-
It had rained all night long, I had a stinking hangover & whist stuffing my soaking wet tent into the boot of my car I noticed in the corner of my eye
THE T4
!. This was a fully converted white VW T4 swb. I got into my car soaked head to toe feeling pretty sorry for myself.
I then saw the owner (who might I add-was very,very dry) casually open up his sliding door, jump into the drivers seat & off he set!.
Following this camping session my mind was set-I had to have one!!!!!!!!!!!!!
At home whilst trawling the internet I realised that I couldnt afford a fully converted campervan straight out, so conversion was my only option!.
So after weeks of trawling ebay & getting out-bid at the last second-I got It!!!!!!!A: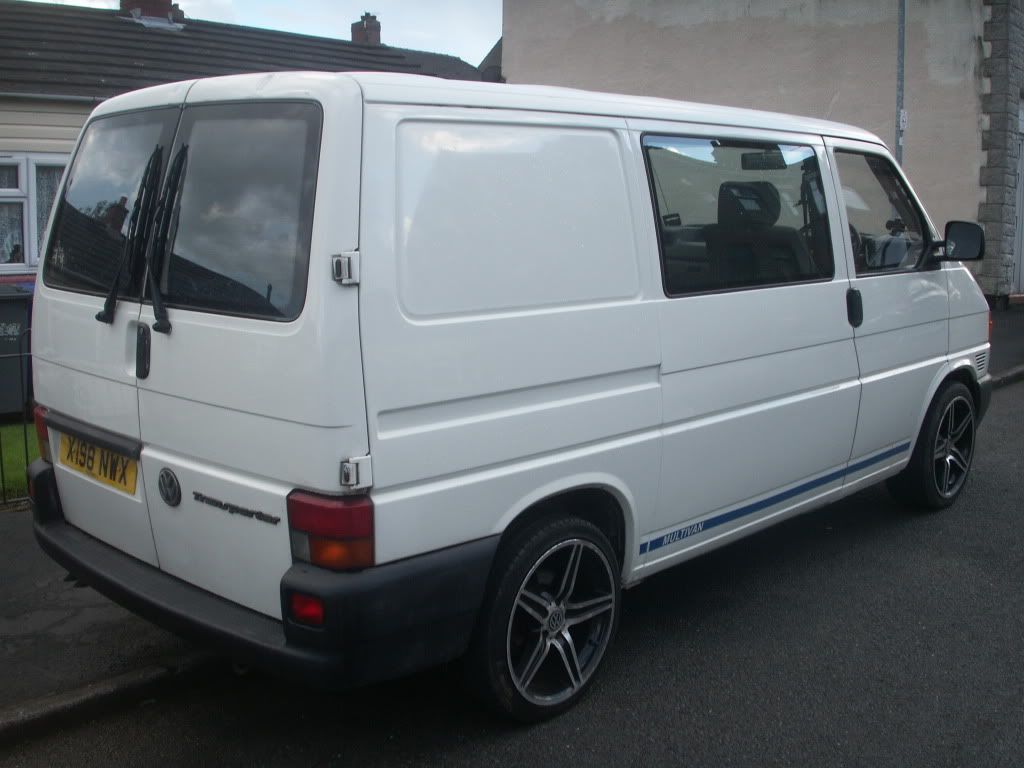 I never really knew what I was getting myself in for
But anyway here's some pics that followed-
Interior carpeted.
Bonnet bra on to hide all those nasty stone chips.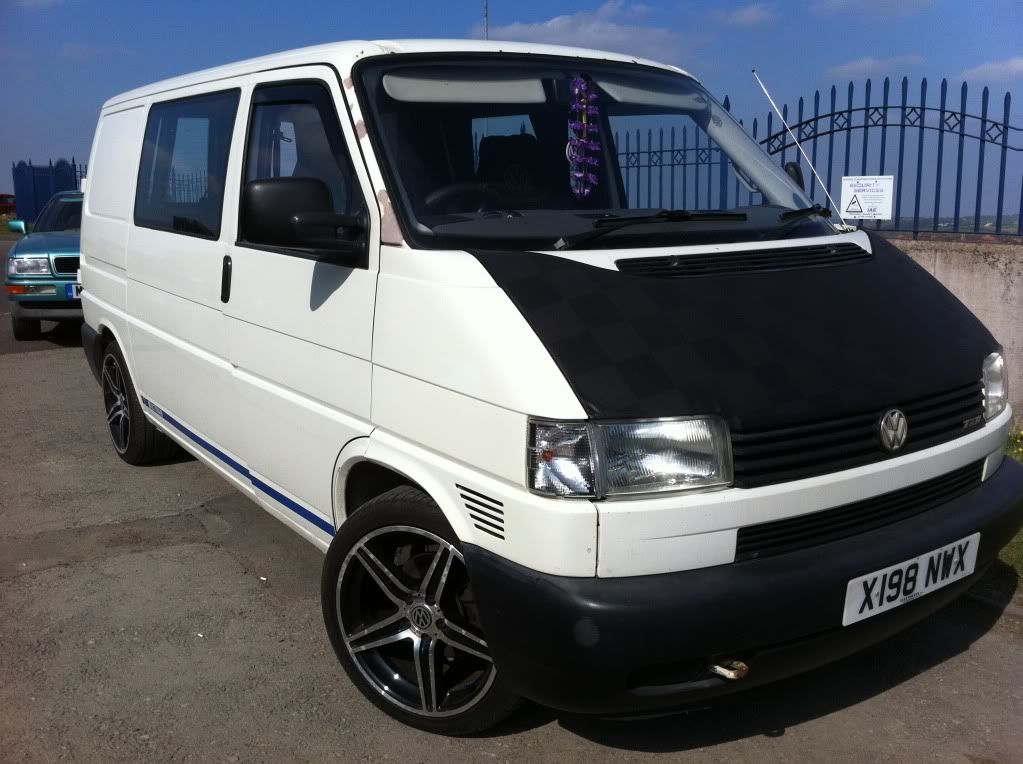 Curtains from Van-X.
Got rid of those nasty blue side decals, purchased some wind deflectors, stuck on a couple of stickers.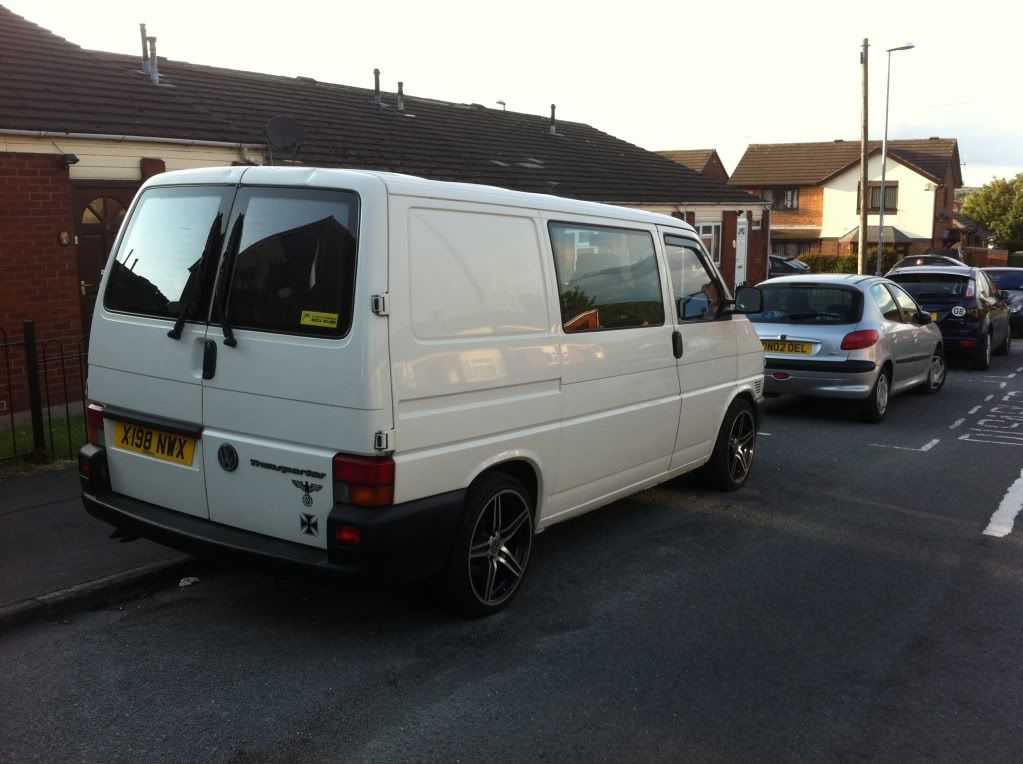 Got myself a rock & roll bed from a nice chap in Leeds, then me & me Mum upholstered it (brilliant)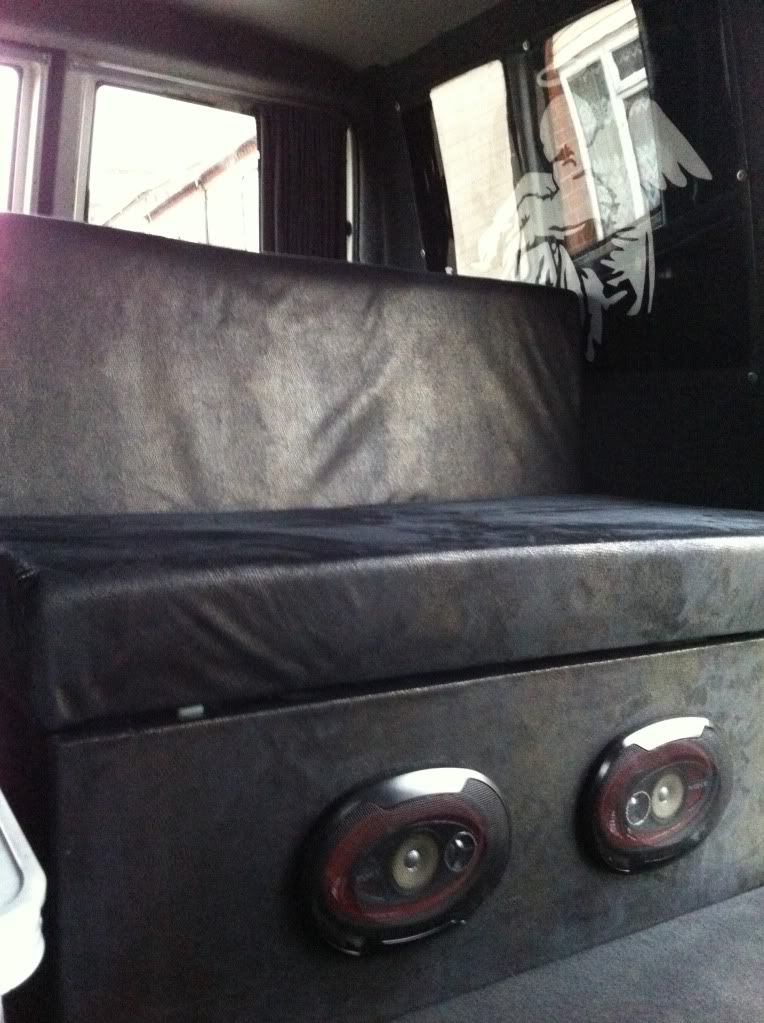 Swivel seat in (which was a bitch to fit)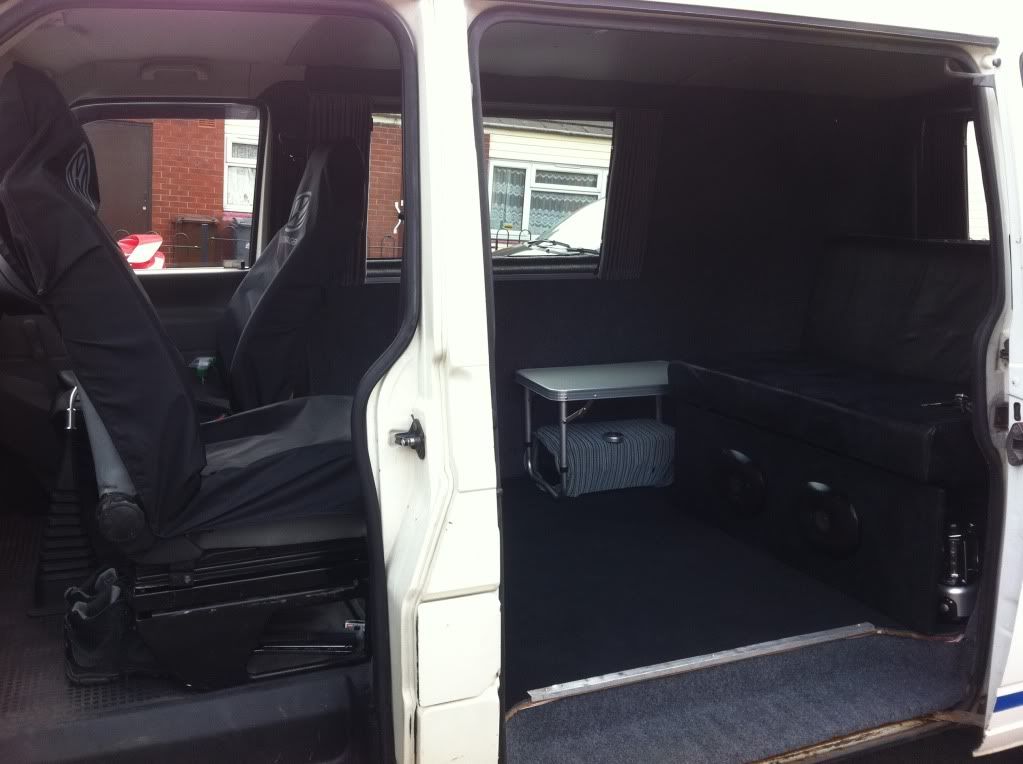 Made myself & awning out of camo tarp.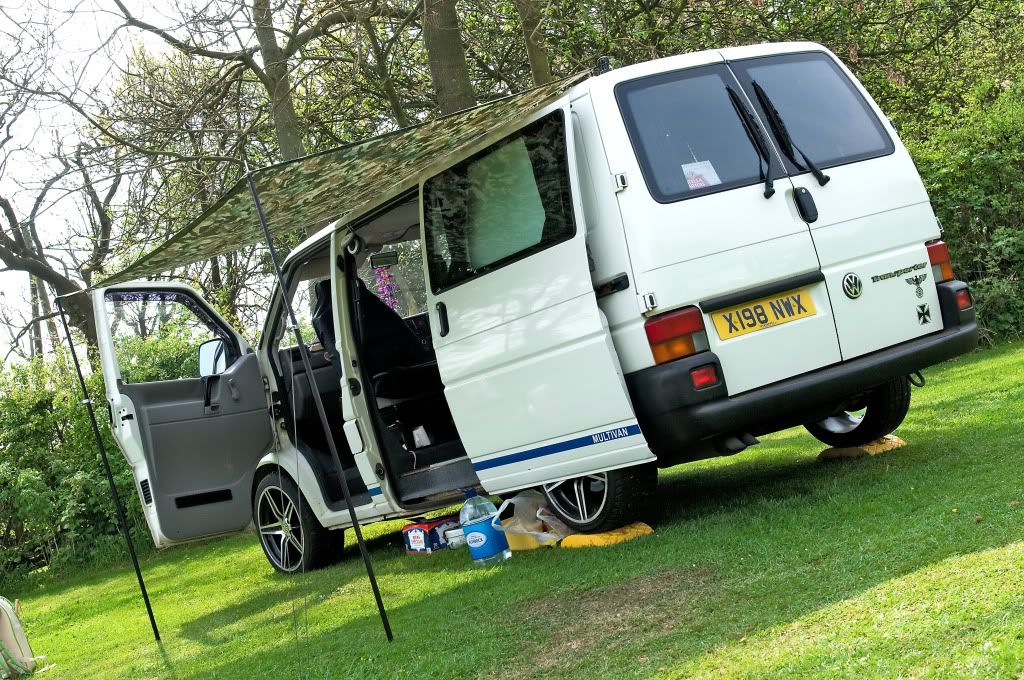 Got work to make me some side bars from 76.1 tube for 50 squid & new side decals & off me & the Mrs went to Camperjam.
Cracking weekend!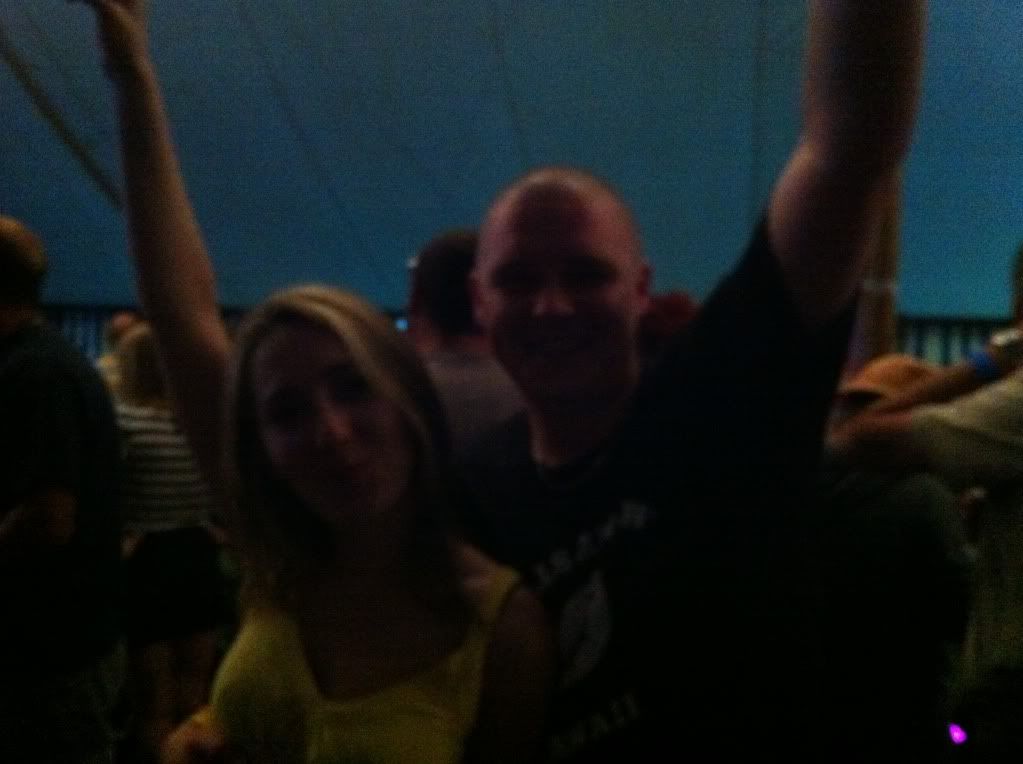 After yet another particularly harsh winter..............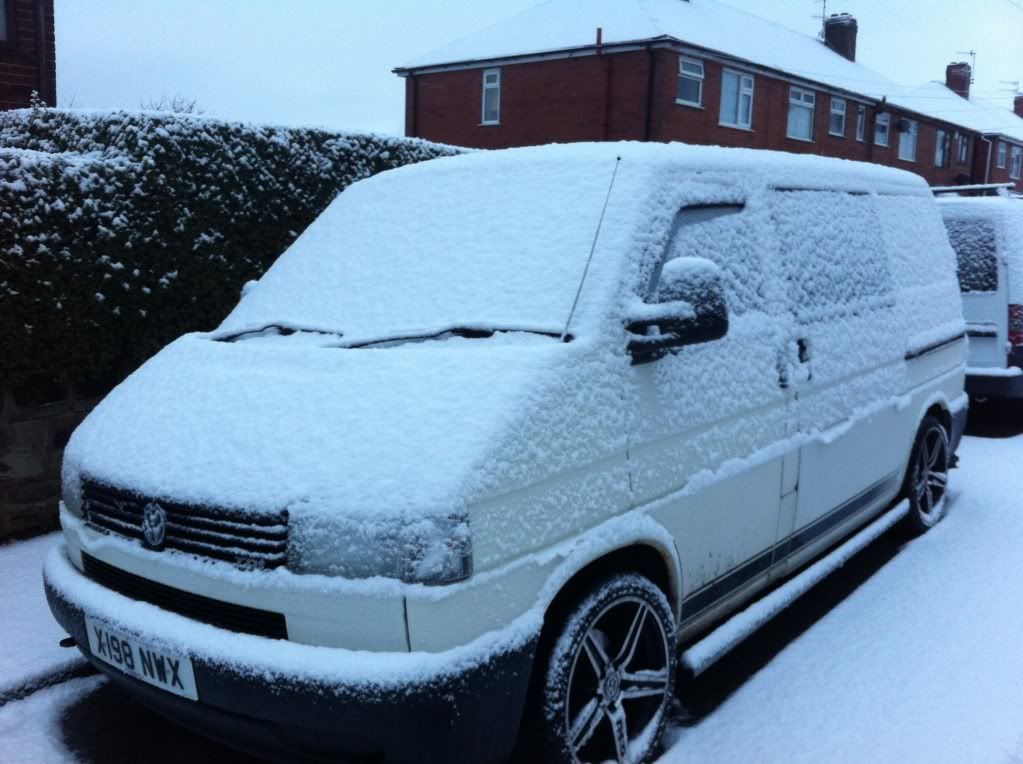 More & more rust was appearing and a full re-spray was desperately needed........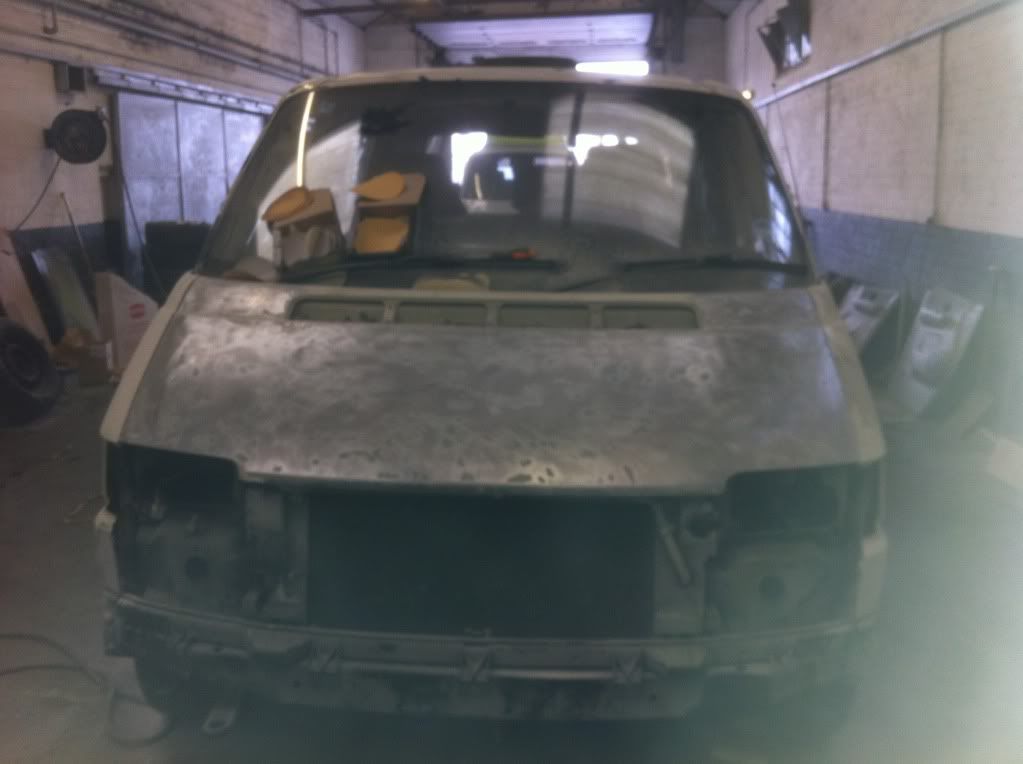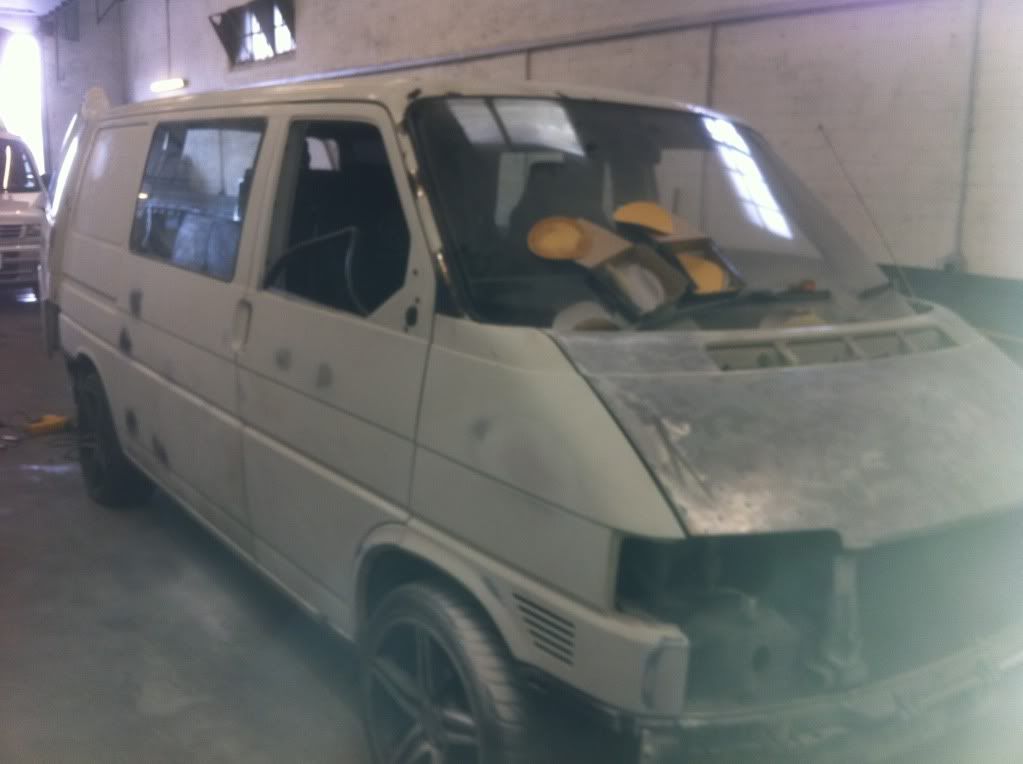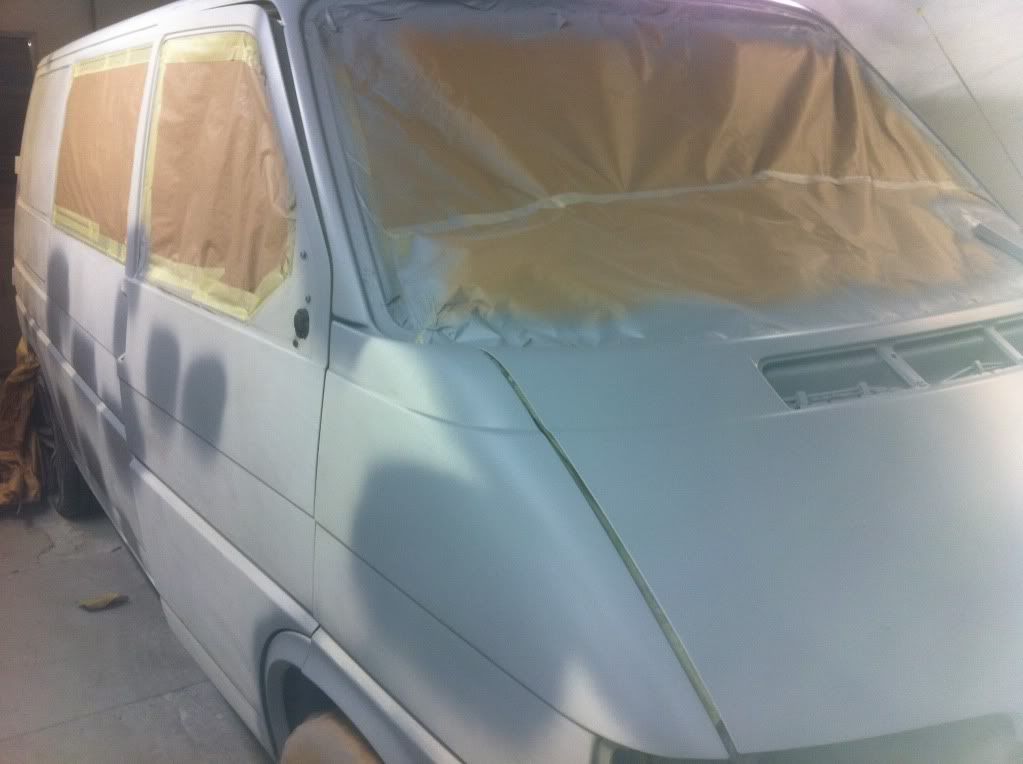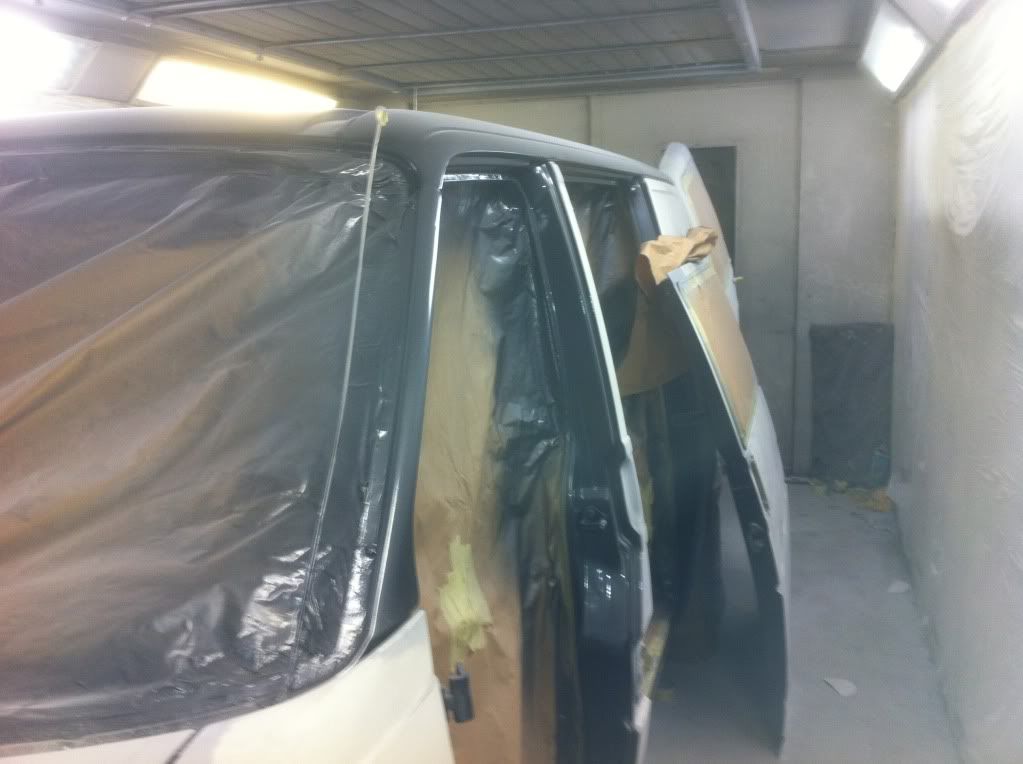 I couldnt believe these were the same wheels.................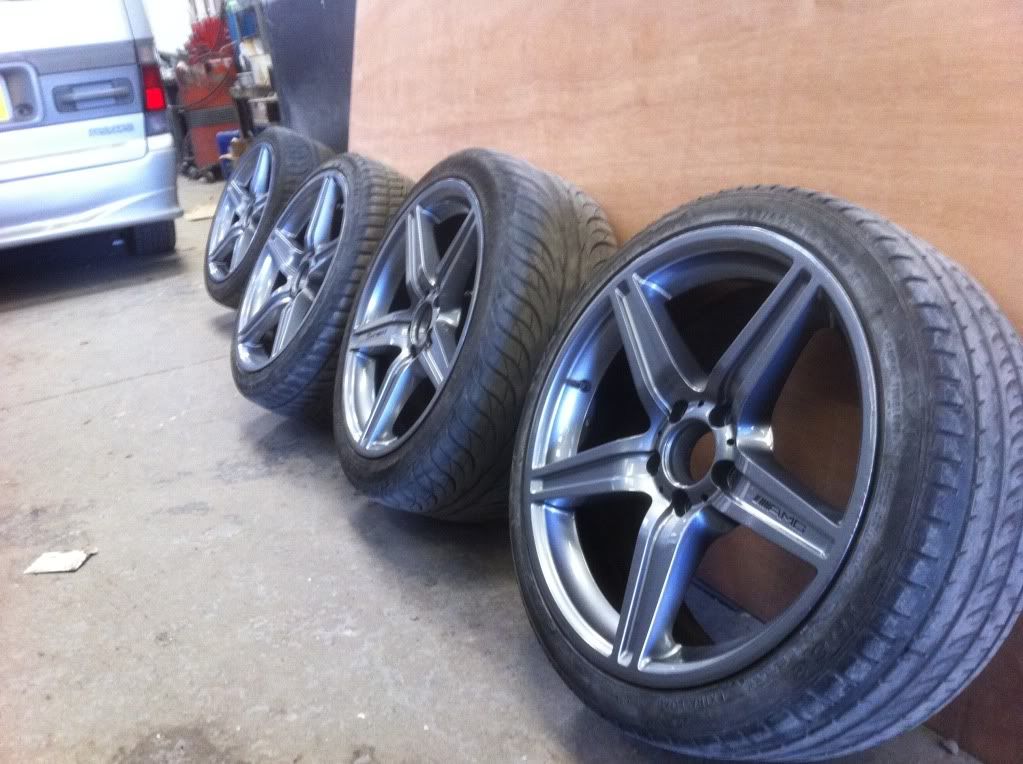 Spoiler from fleebay............................
Different beast................................
Back end looking good!
Painted & pimped! (SHAME ABOUT THE PIC)
New Vynal floor in purchased from VW FLOORZ @ Dubfreeze!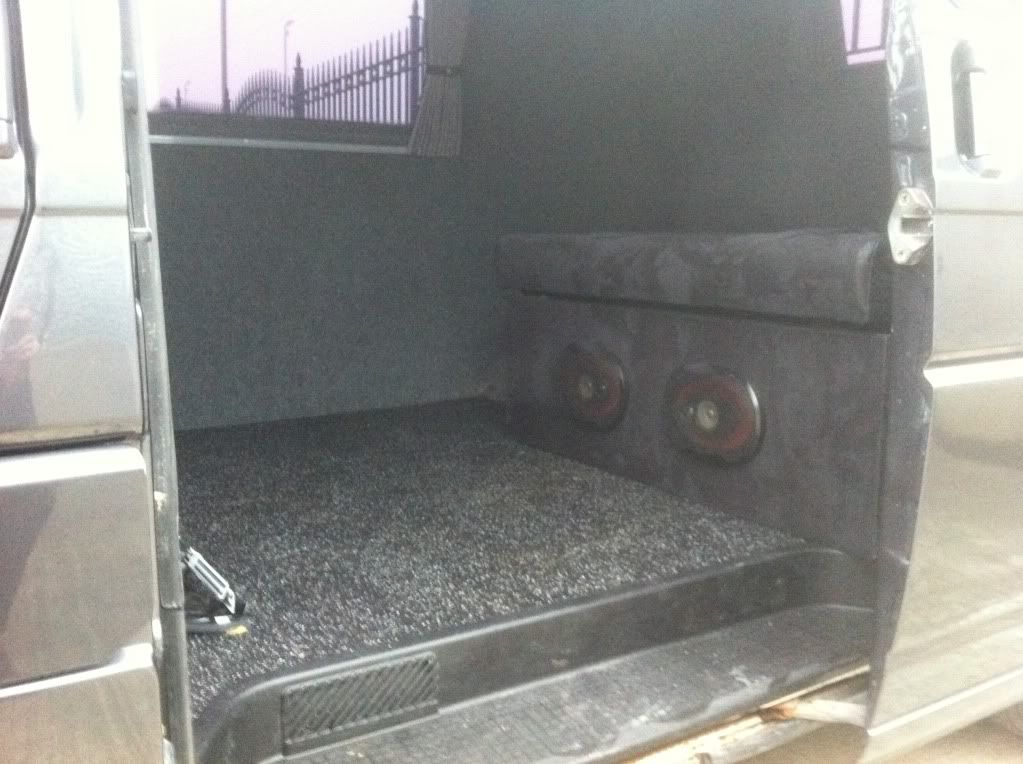 New unit purchased from Norton conversions (very nice chap-John Grice).
Spit charge system purchased fro Autosparks off here..sooooo helpful and the kit is unbelievably easy to set up & use AWSEOME!
Check out this link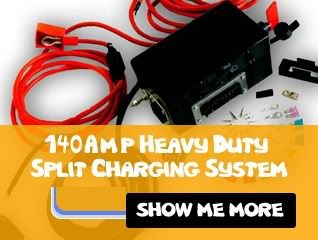 Just in time for a camping session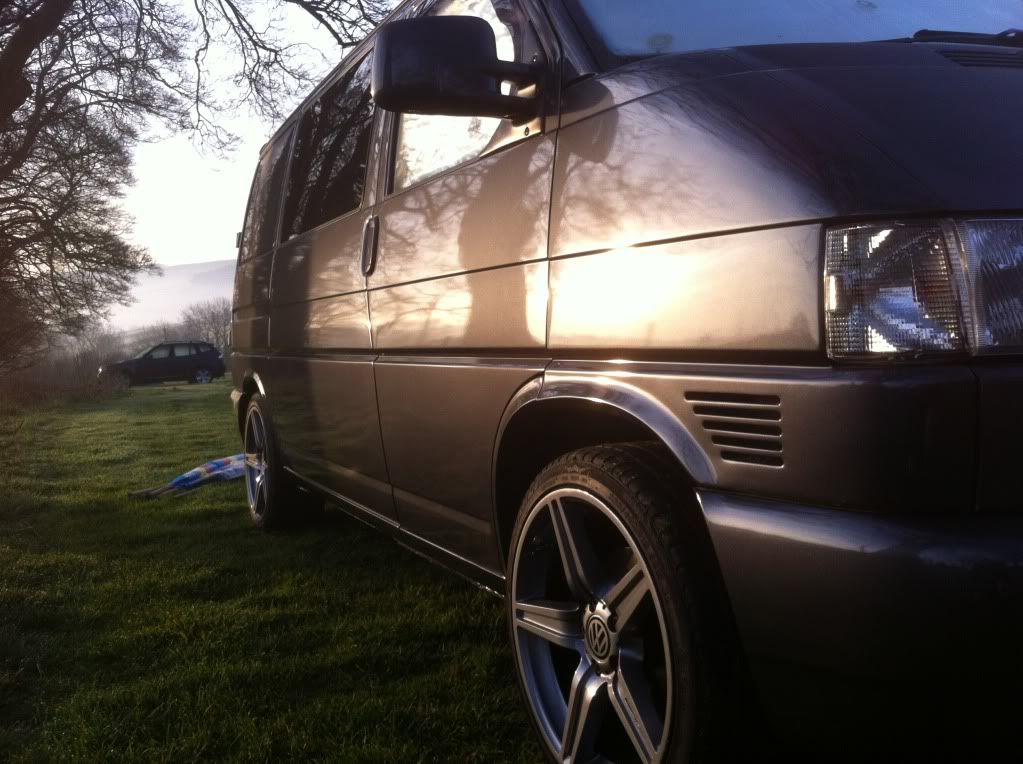 Bus, Mrs & Pooch @ Alstonfield
Manyfold Inn campsite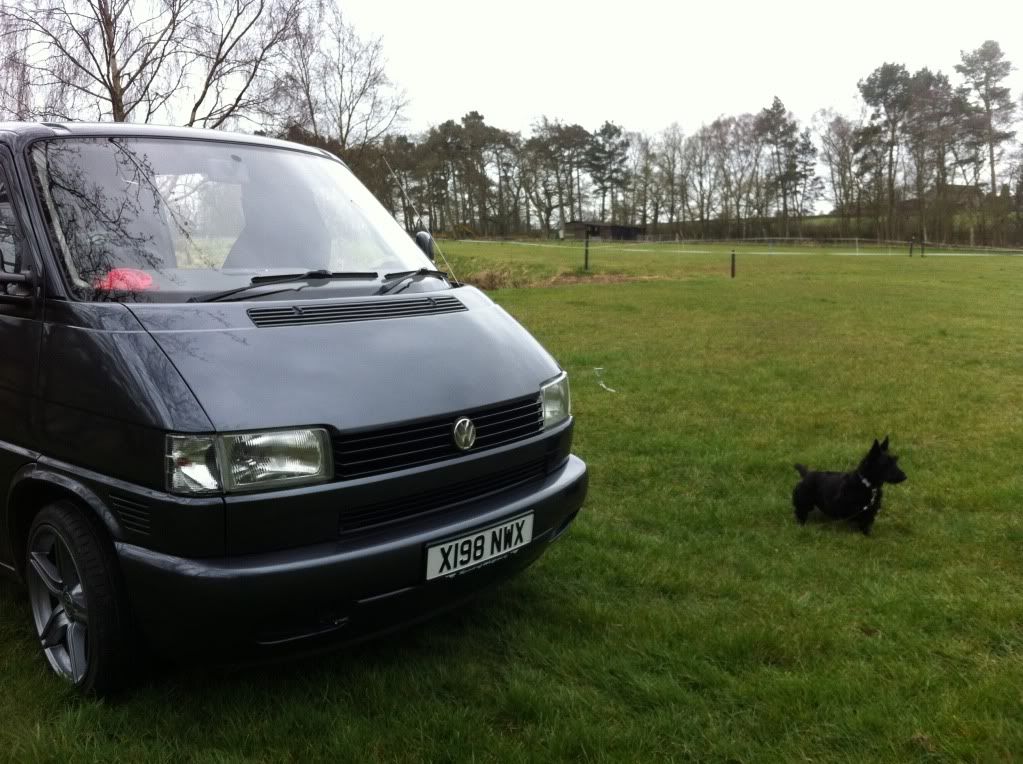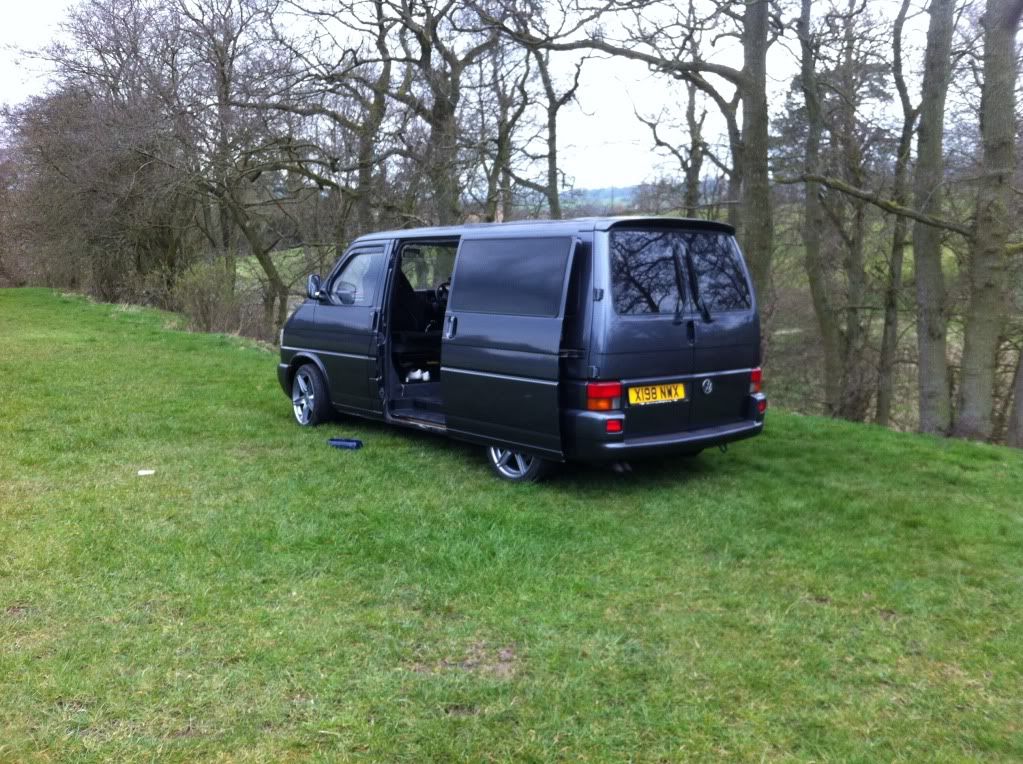 Got some side bars from Veedubs of here(great price) really easy to fit!!!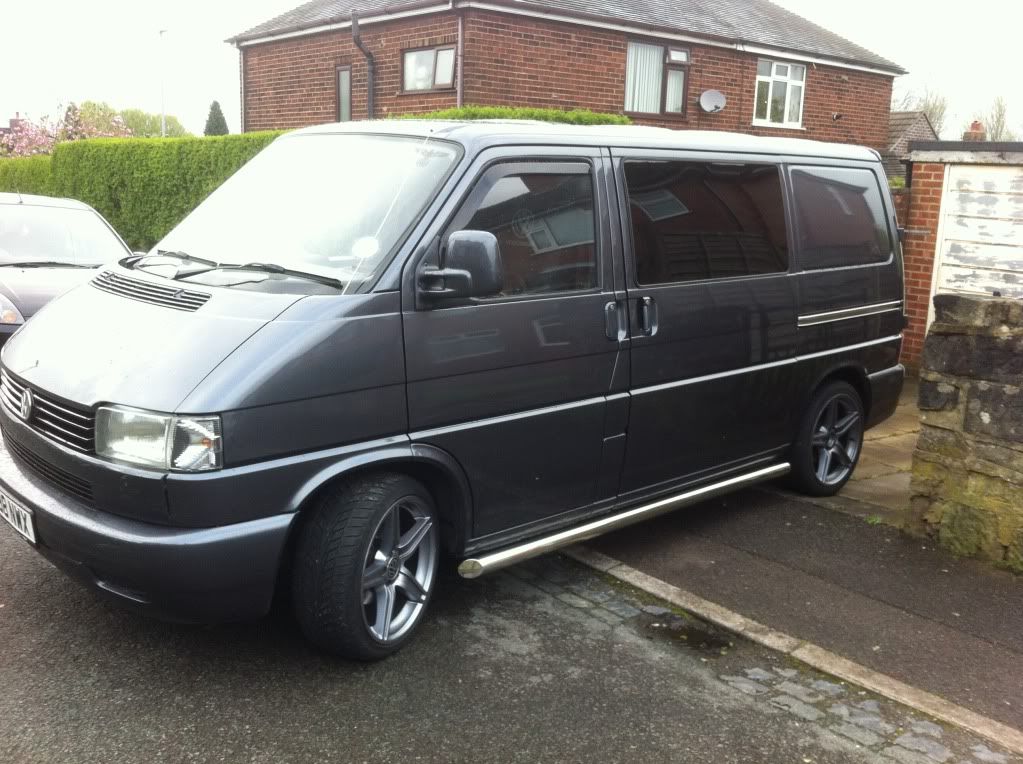 To be continued....................................................