The Geko's Back!!
So after this
Some numpty ran in to the back of my van
to this
Well I Guess I'm In Team White
and then this
New van nightmare!!!
The Geko is now back on the road, so although the approved repairers where quoting £3800 to fix the van my local garage said it really only needed a new drivers rear wish bone arm, new rear bumper corner and rear light to get it back on the road. So will at Tidy T's sorted me out with a the bits i needed off and scrap van he had, although as nothing is going smoothly the wish bone arm wasn't the right one as it was discs and the Gekos drums, but luckily me local garage got one from the local scrappers. Will couldn't also find a grey corner bumper so blue it is till he finds one.
so from this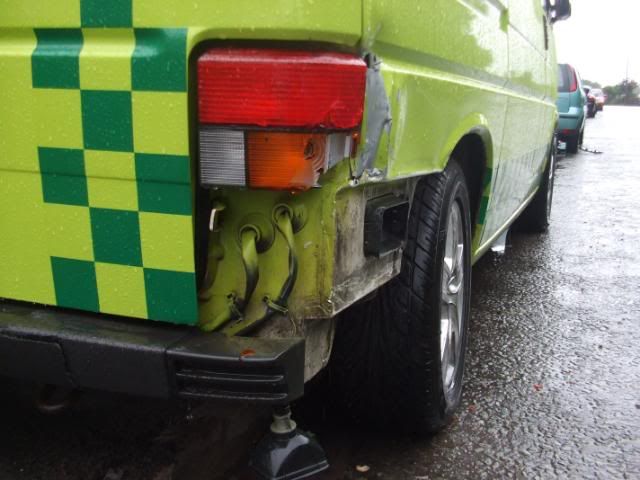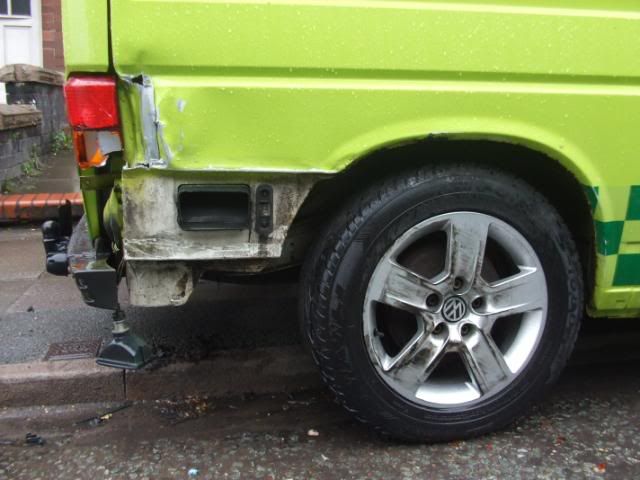 to this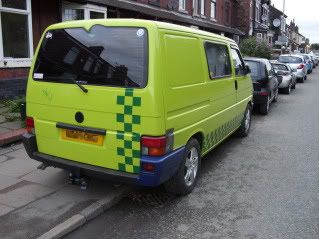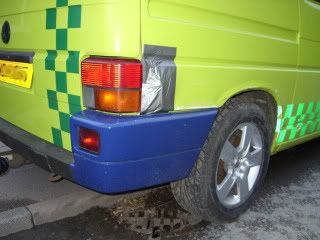 So the next plan for the Geko is to get it down to Tidy T's so his bodywork guy can asses the damage and see what we can do, whilst it there it will get the sills done, proper size windows fitted, clear rear lights and stainless side bars. So when it comes back it'll be all shiny and new, looking the bomb. but for most of this to happen i'll need the money back from the van i bought.
And as for that situation with the van i bought i've sent them a letter and just waiting for a reply. I've also sent a letter to my breakdown company to see if i can reclaim my money back.
Its good that the Gekos back up and running but i just still don't feel that my bad lucks not run out yet
I've had to still cancel half my holiday in North Devon, which unfortunately includes T4 fest, had to pull out of a show up in Leeds at Harewood House. Hopefully the van will be all fixed up by Okoberfest T:
Just wanna say thanks to all that helped and advised me cheers very much
and to Will at Tidy Transporters, blooming top guys cheers buddy T:T:T:T: