Bought this way back in 2010 as a second project as I was nearing the completion of my own camper.
The purpose was to give me something to do on the odd occasions when we are quiet at work (self employed). Luckily for me but unlucky for the van, we have been flat out since I bought it and its just sat there all sad on the drive
A combination of the wife always saying 'Just get rid of it, your never going to do anything with it' and me having a weeks break due to delay of job mean Ive started to get stuck in
This wont be a fast build as i can only really get things done on odd days I have off.
So, to the van, December 2003 (so one of the last) 2.5tdi 888 special, captains seats,cruise etc, damaged front wing but a nice easy repair, the worse bit was the inside, being a refridgerated van its got a fibreglass shell rear but at least the cooler was mounted inside so no holes in roof.
Ive been dreading removing this, but in all fairness, apart from the 4" floor i have yet to do, the rest was pretty much out in a short day.
Pics:
As bought:
.
.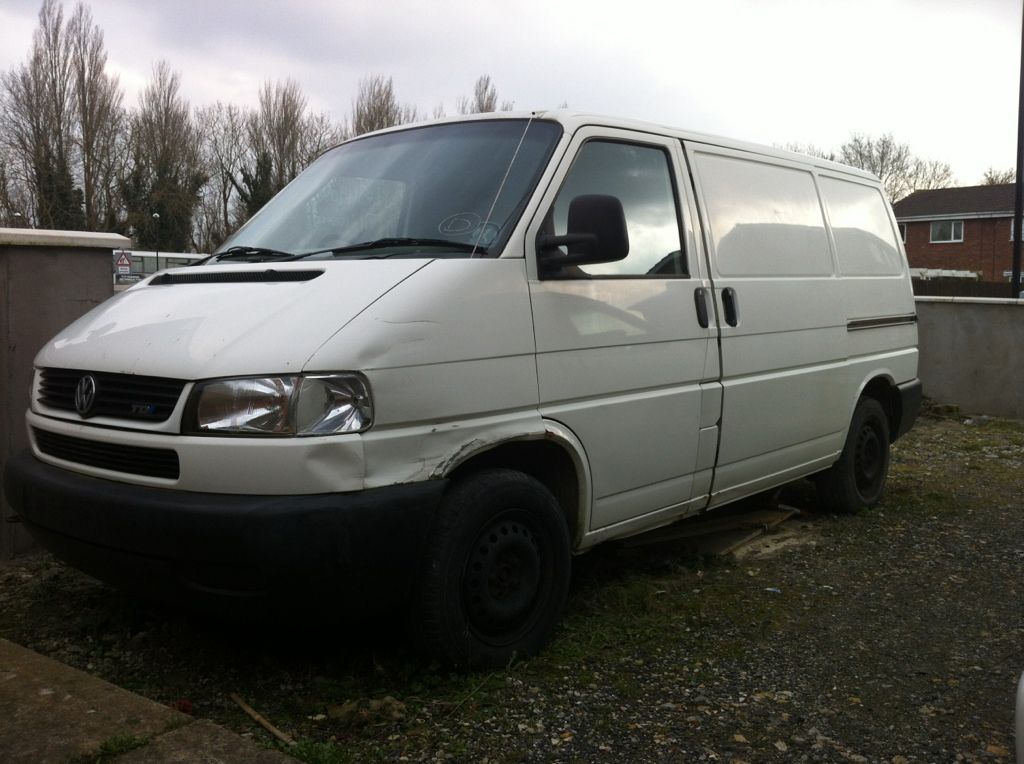 .
Bulkhead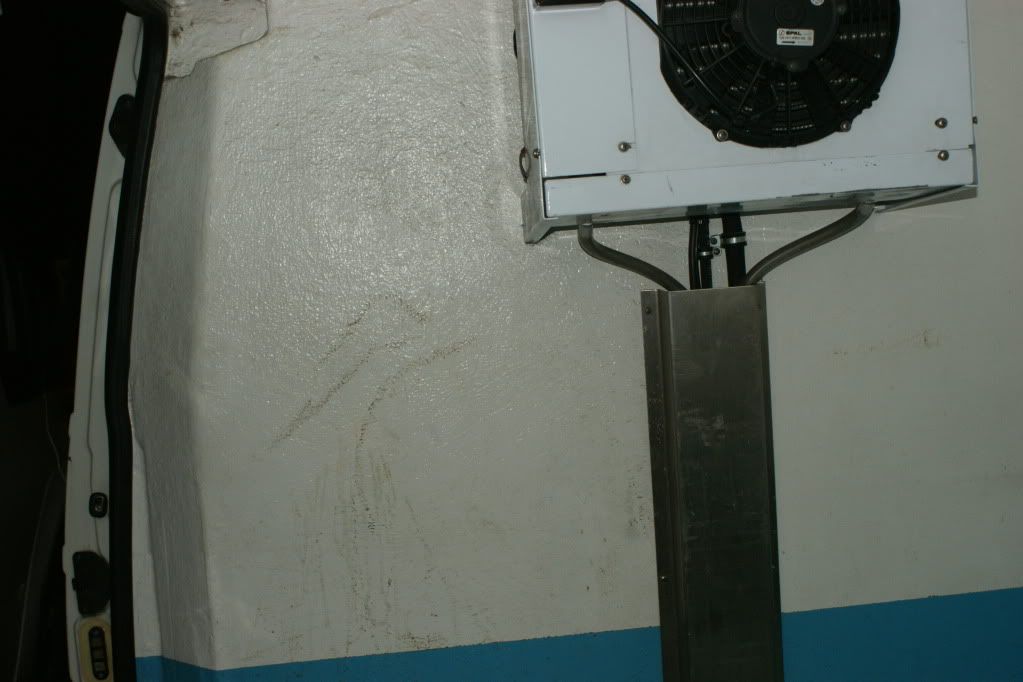 .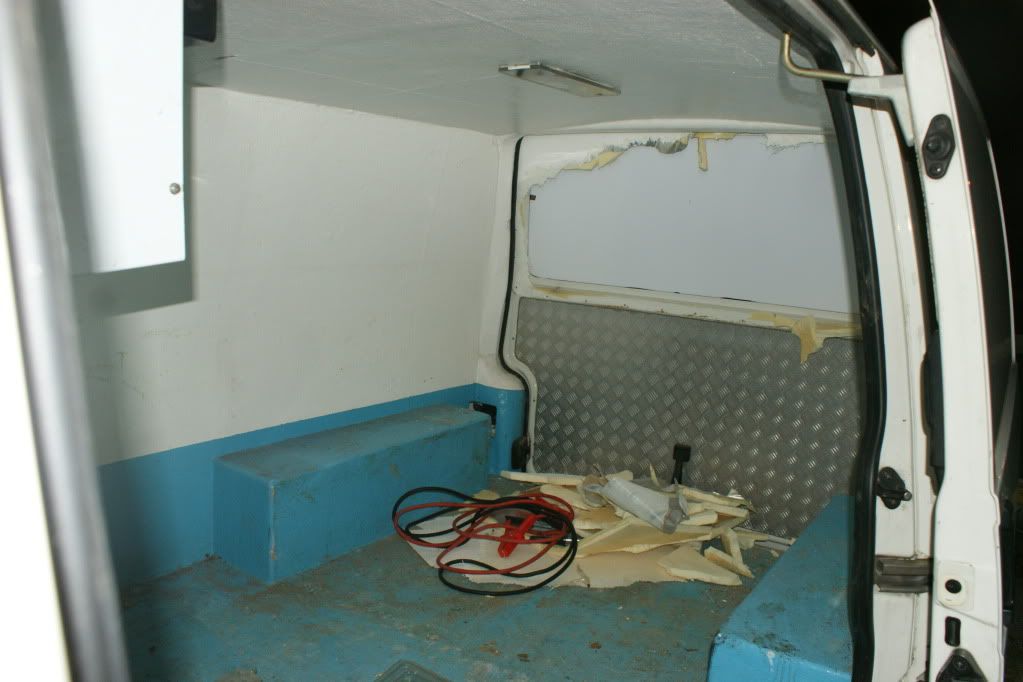 .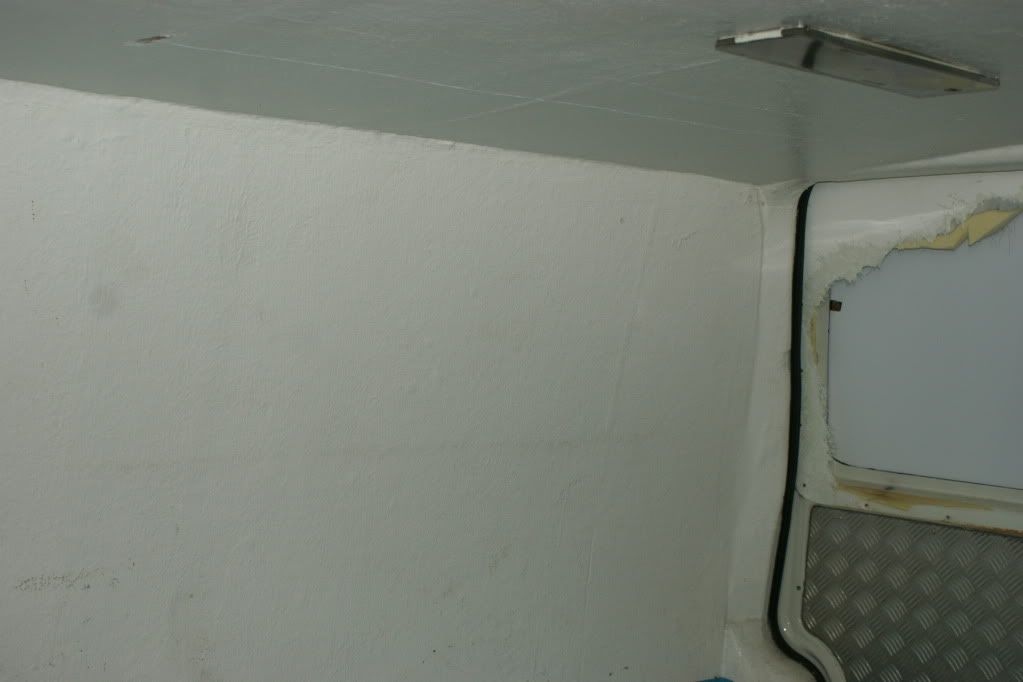 .
So today I started on removing rear, on the plus side as this was done from new, the paintwork underneath is like brand new, and ive already got insulation in the places i need it
.
Will be tackling this tomorrow :