Hi.. we never seem to get many threads on the Doka section, so although i've had mine nearly 2 years i'll start a thread just so there is another one to readRasp:
Here is how i got mine...... dead, dirty and very smelly!!!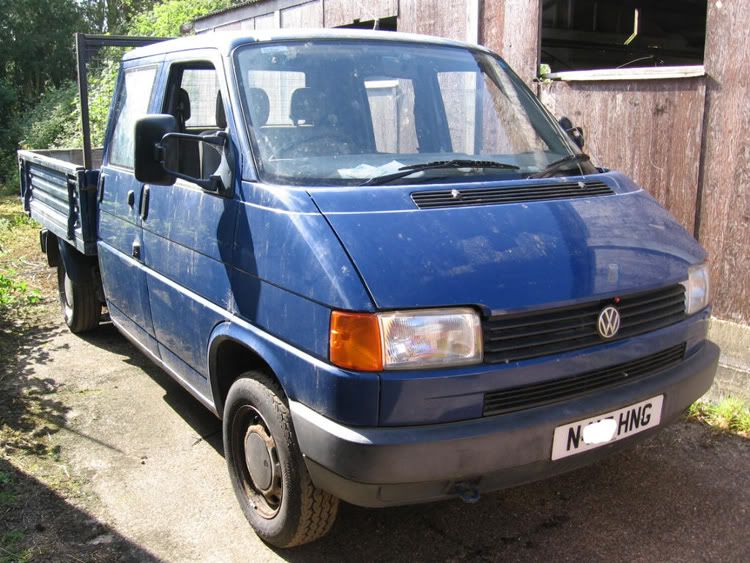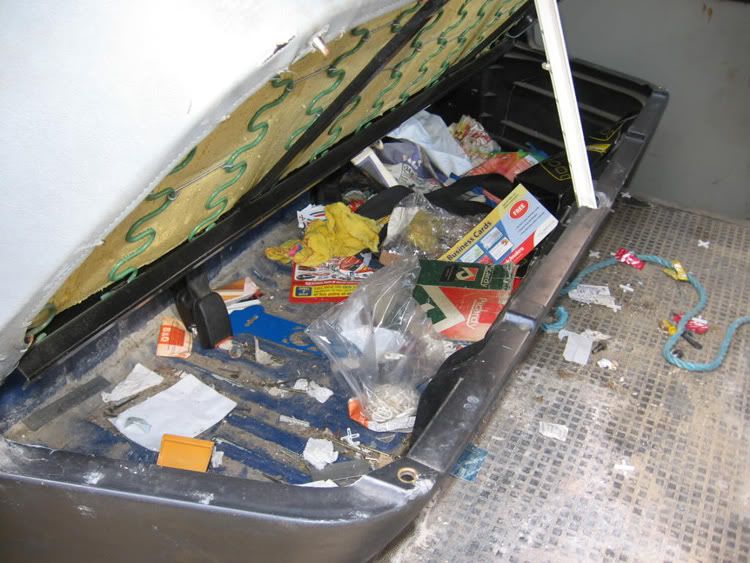 As you can see from under the rear seat it was bogging, mouldy food, old socks alsorts of builders trype, the seats and the outside were just as bad just filthy. And why do i call it a survivor, and why did i have to collect it on a trailer, well it had a cambelt done afew months before it died and the garage didnt replace the water pump
i'm sure you can guess the rest...siezed pump when bearings went snapped cam belt
Its a 2.4 and so with only 93000 miles on the clock it sat in the it went to the scrap yard!! Luckily for me the scrap yard advertised it whole before they were going to break it for parts, the price £600T: worth the risk i thought it might just need a belt etc. Well this wasnt the case I had to replace the head with a brand new one, new belts and tensioners, new vacuum pump and push rod as this was noisy, new water pump, new thermostat, I had the injectors refurbed as the spray pattern was naf, a new metal water pipe for cooling system as this was leaking, a full service a second hand battery i had off a diesel golf and it lived again
. The cost was £1200 including a new rear light cluster, and paying a mate £200 for his engine expertise aswell, not too bad i thought.
I gave it a good clean and valet checked the brakes over feplaced the mirror glass both sides as these were smashed and it went straight thru an motT:
It was owned by a stone masons who done alot of grave stone installments and a small builder firm before that and the body work is very straight, the only problems were some scratching on the front doors where they removed their company name, and some concrete on the dropgates.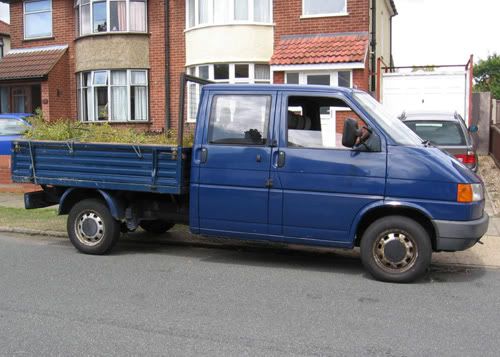 I have been using it since then and so far have replaced the front indicators with clear ones, replaced the rear springs when 1 broke with genuine vw ones (they where f**king expensive), fitted a stereo, wind deflectors on front windows, and i have also done a 5th gear uprate conversion and this makes a real difference in rpm when on the main roads.
Its great i wouldnt be without it now its so practical, you can load alot of stuff in back and fit the family in aswell, its comfy good on fuel and will always have a resale value.
Went to Bus Types show last year with a mate and loaded it up with stiff to sell in the swopmeet area had a great time
I will update again tomorrow as i am now doing a bit more to it