Once upon a time long long ago there was a dream, a dream of a van, of trips away, getting changed in the warm after a day on the river or in the surf, of waking up to a different view every day.
First came the old posty's escort, RIP due to a couple of cambelt disasters.
Followed
by a Toyota Highace, many happy miles until the head gasget & rot sent it to the grave.
The Nissan Vanette Cargo with its 95 decibels of engine noise in the cab finally just couldn't take the thought of another MOT.
Many months passed in a vanless void until... The rebirth of Thunderbird 4 SWB Ex AA 2003 70k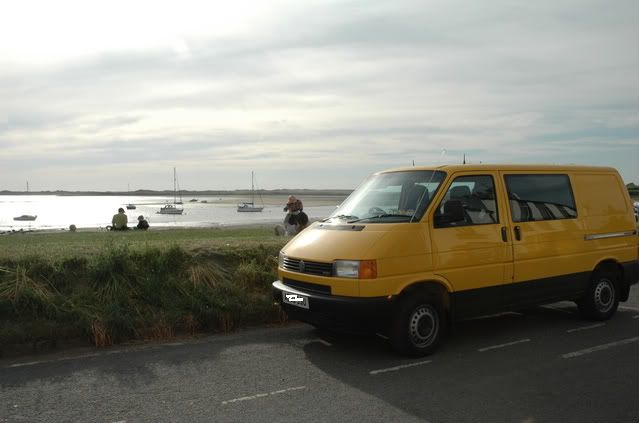 And so the journey began.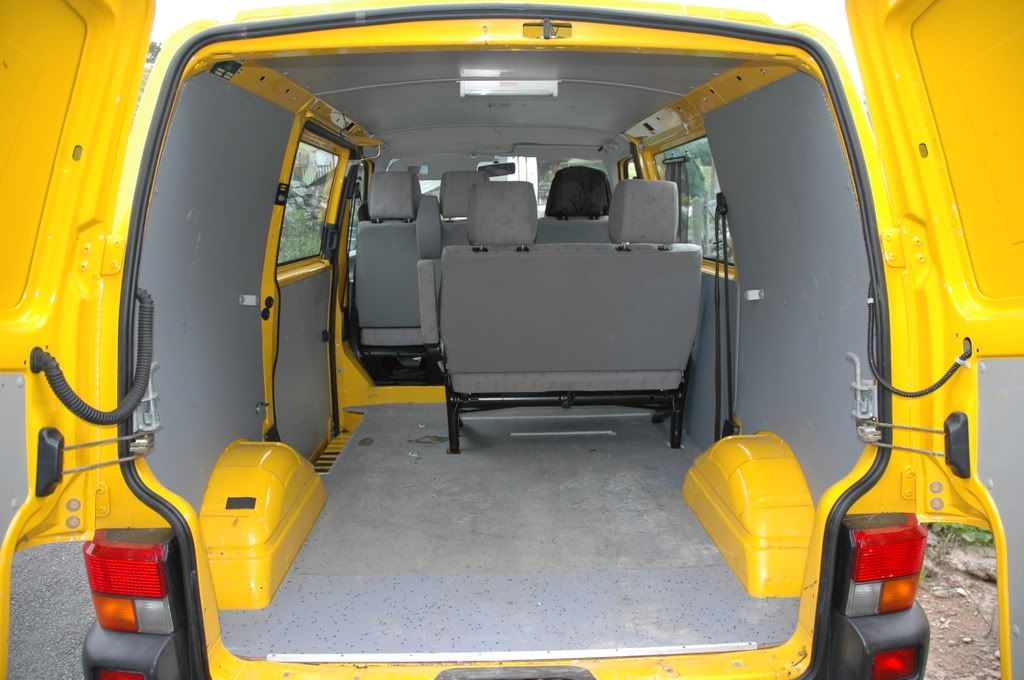 T4 was pretty healthy really.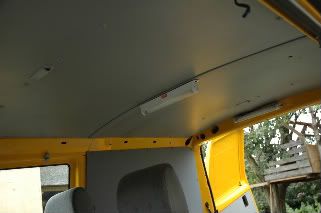 In went some insulation. After much debate wool won, I just like the idea of being surrounded by something natural. The floor however is a couple of layers of reflective bubble wrap staggered slightly so no gaps. Just a spot of spray glue to hold it down.
Keen to get away during the Summer a quick fix platform went in. A couple of hours to chuck it together & it worked a treat. Cheap as chips too & all the timber will be reused later. for one thing & another.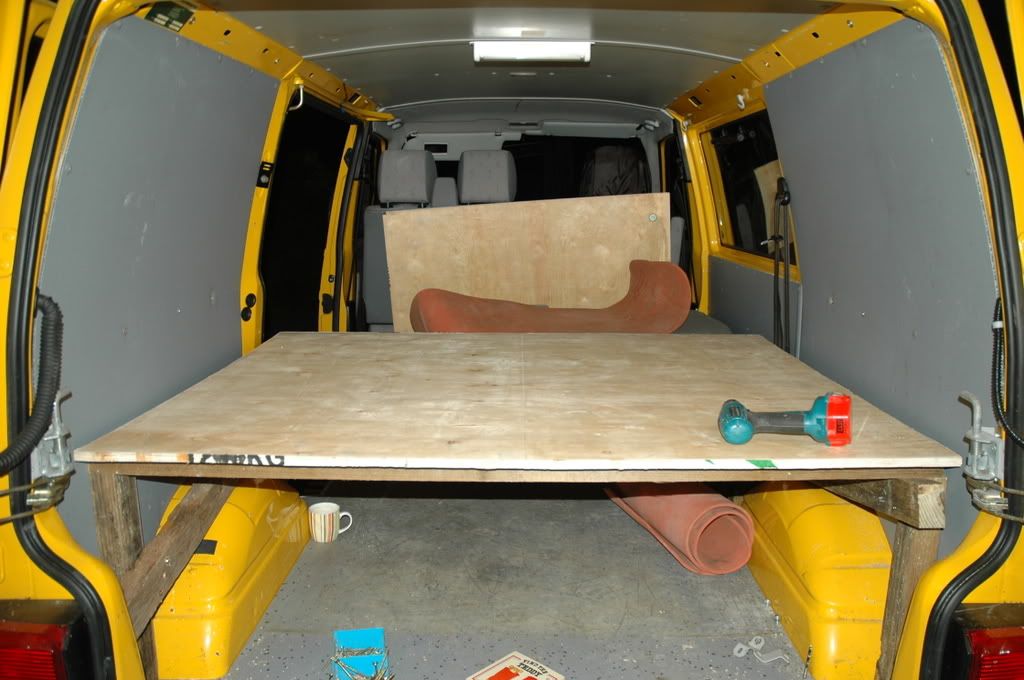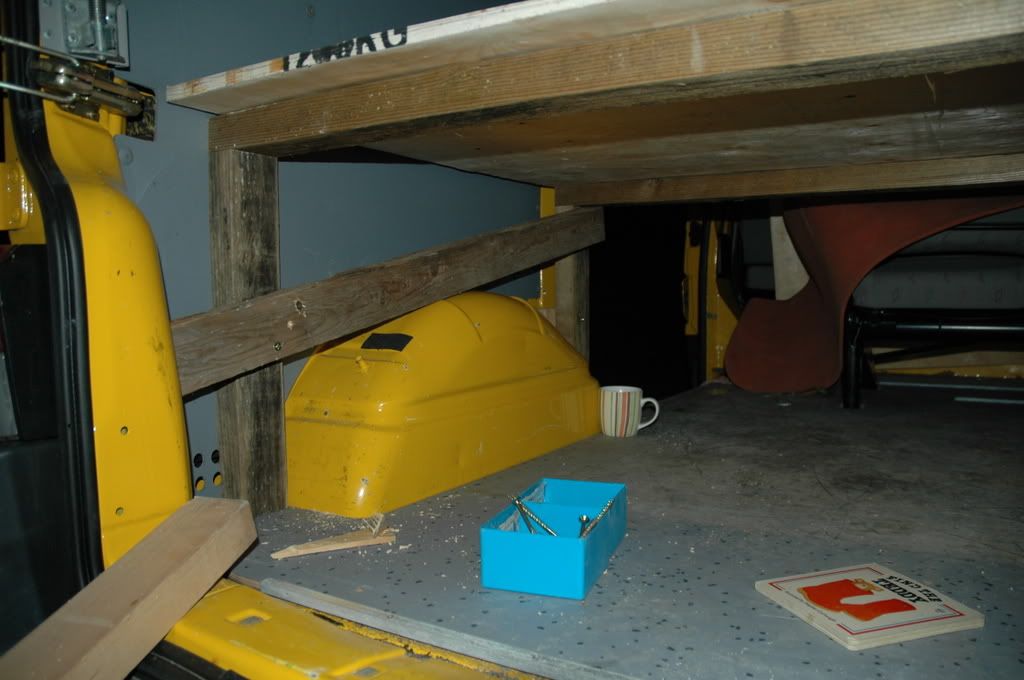 Cannon Forge R&R is due in on Friday so out came the timber & in went the windows.
Lakeland Windscreens in Kendal. Excellent chaps, Dave & Alan. Happy for me to hang about, take photos & drink their coffee. Cheers chaps. Highly recomended if you're in Cumbria.
www.lakelandwindscreens.co.uk
Measure loads...Cut once!
The existing drivers side mid came out & in goes the slider I got in the Vanfest auction.
Loads of discussion about tinted or 'eu natural' The slider was Limo, but to match it would put the cost of all the other windows up & I'd have to get the existing SLD window tinted. Yes it would look cool, give us privacy & maybe keep the kids cool if we ever get a hot Summer again.
On the other hand on a sunny day I want to wake up to a golden morning not a dulled down version. & having experimented with both we like the light during the day inside the van for cooking etc. I can always put snazzy curtains up. So a fairly big cost saving, off came the tint from the slider & bingo. Not so cool looking but it does the job we want it to. & I can see out when reversing!!
Windows in. Rear 1/4 & barn doors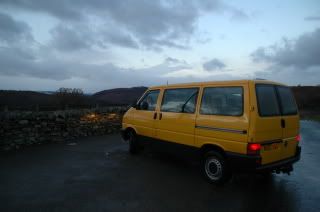 O/s slider
.