Tidy '98 Multivelle - no longer for sale
Sorry, no longer for sale - we're trying to register it here in France
--------------------------
Hi all, after four years of ownership I'm putting my 1998 Caravelle up for sale as we moved to France two years ago and it's been little used since (spending most of that time in storage in Cornwall). It's a 2.5 TDI 102hp, with 147k miles, absolute top spec model, with twin sliding doors, manual gearbox, one piece tailgate, dual zone airconditioning, full electric pack (windows/mirrors), factory fit Sony head unit with 10 disc CD changer under driver's seat, metallic chilli red, professionally applied limo tints, fitted German curtains (from Dave's Autocurtains), JK thermal window mats, Multivan rear bed-seat (purchased in Germany two years ago), two Eberspacher heaters (stock coolant system and internal D3 hot air bought new for £750, with control on passenger B-pillar).
This one has been maintained regardless of cost as until I went back to an employed position with a company car it was my business vehicle. It had a completely new (not exchange) diesel pump+injectors in mid '06 (with receipts for nearly £2k), new brake discs and pads 9,000 miles ago, full belts and tensioners changed 12,000 miles ago (all with receipts, and all fitted by Diesel Electric at Bodmin). Oil changes done at the correct intervals
Good Michelin tyres all round, stainless de-cat exhaust centre pipe bought from Bluebird, Fiamma two bike rack, Opitma yellow top leisure battery under seat with control box/split charger, flourescent lighting, Eibach -40mm springs, Euro-spec tailights, front/rear mudflaps. Has towbar mount and electrics but there's a stainless nerf bar in place of the towing hook.
The interior is very tidy, and the bodywork is clean with only a few minor marks/scratches. It drives well, as it should considering how it's been maintained, zero black smoke, no rattles etc.
I reckon it's worth £6250, and I'm not really interested in a p/x unless you've got a tidy LHD LWB hightop as we really need to buy a left hand drive van (and I don't fancy tackling French import system to get this one registered in France). The Velle is currently 30 miles south of Calais but I'm employed in the UK and come across a couple of times a month and normally travel about a bit while there.
Here are a few pics to whet your appetite: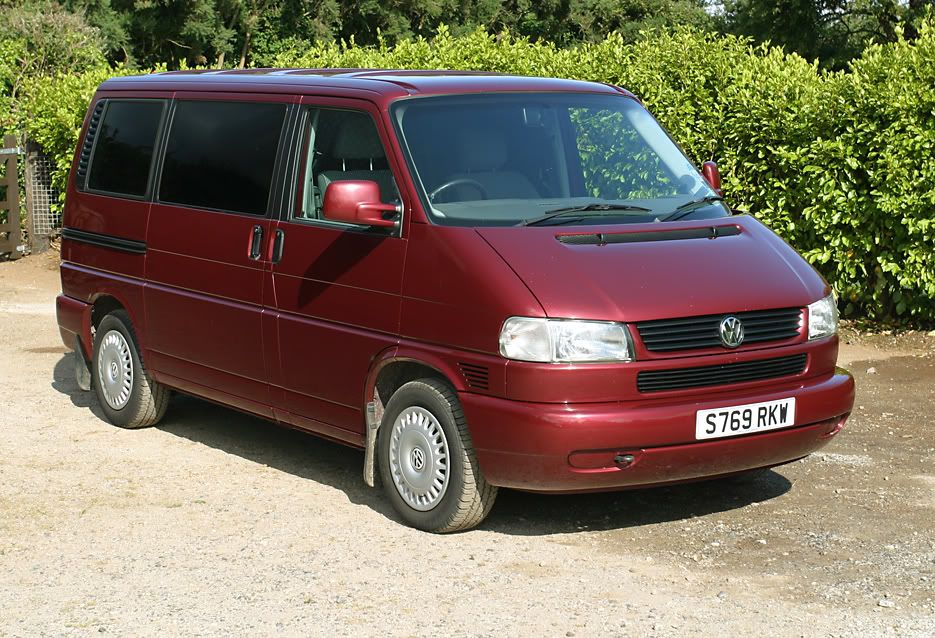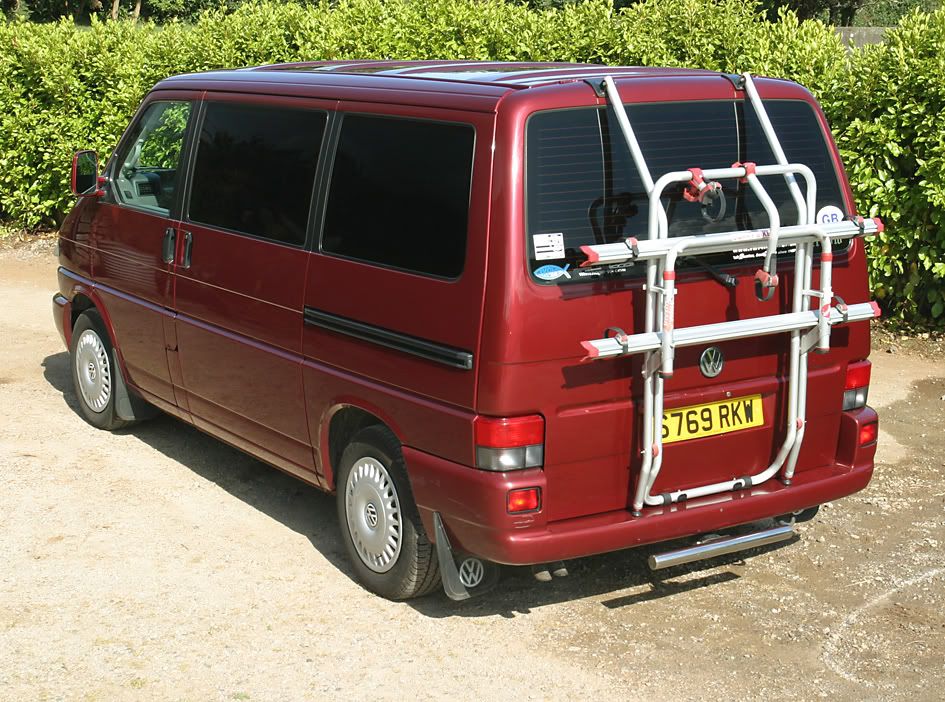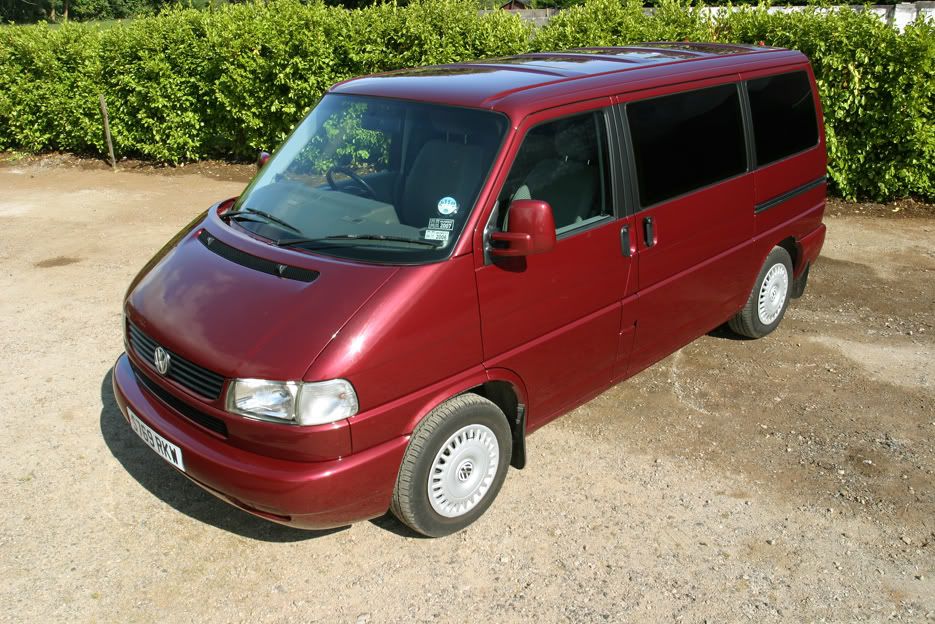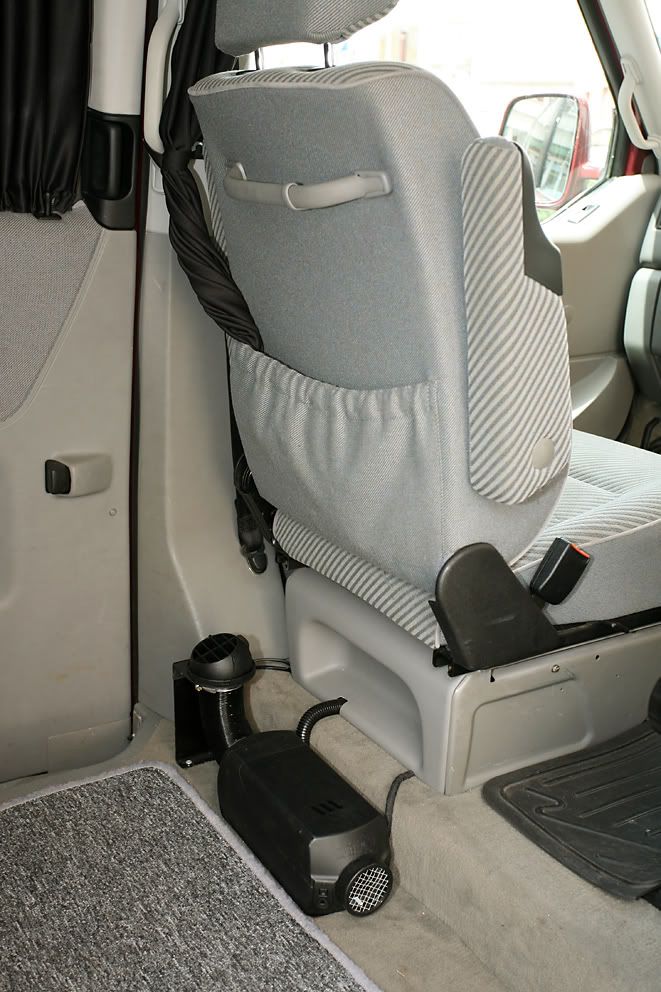 Eber D3 night heater, done about 80 hours, could do with a nice box around it.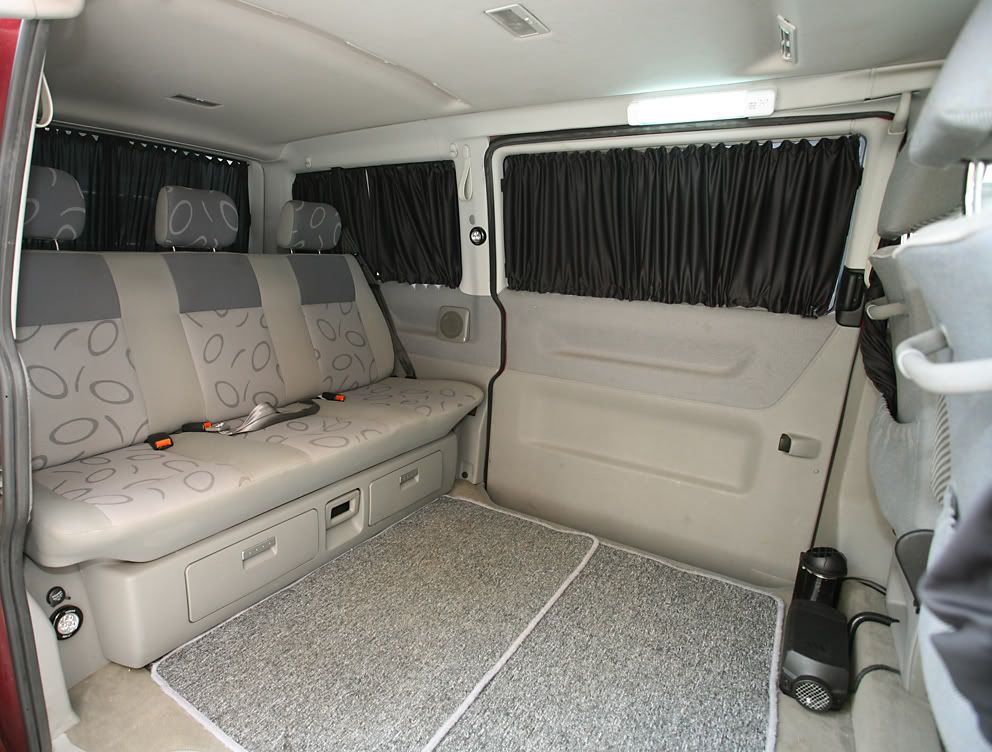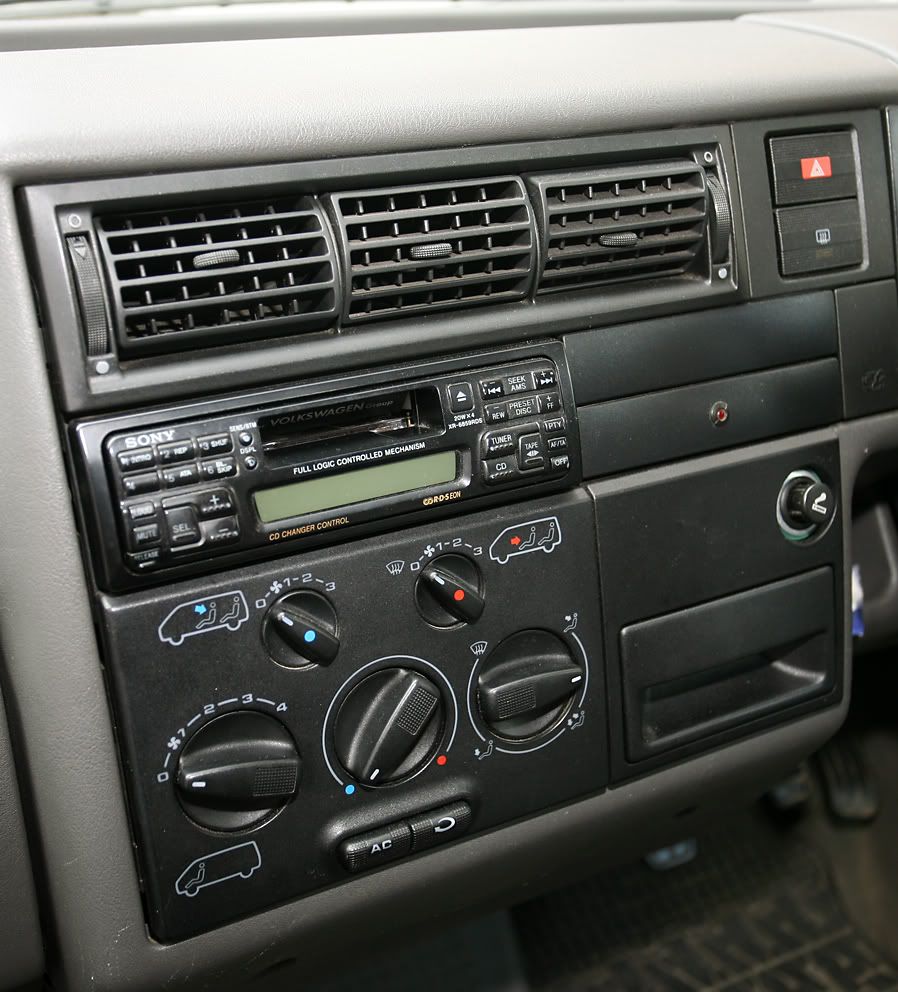 A/C controls for front and back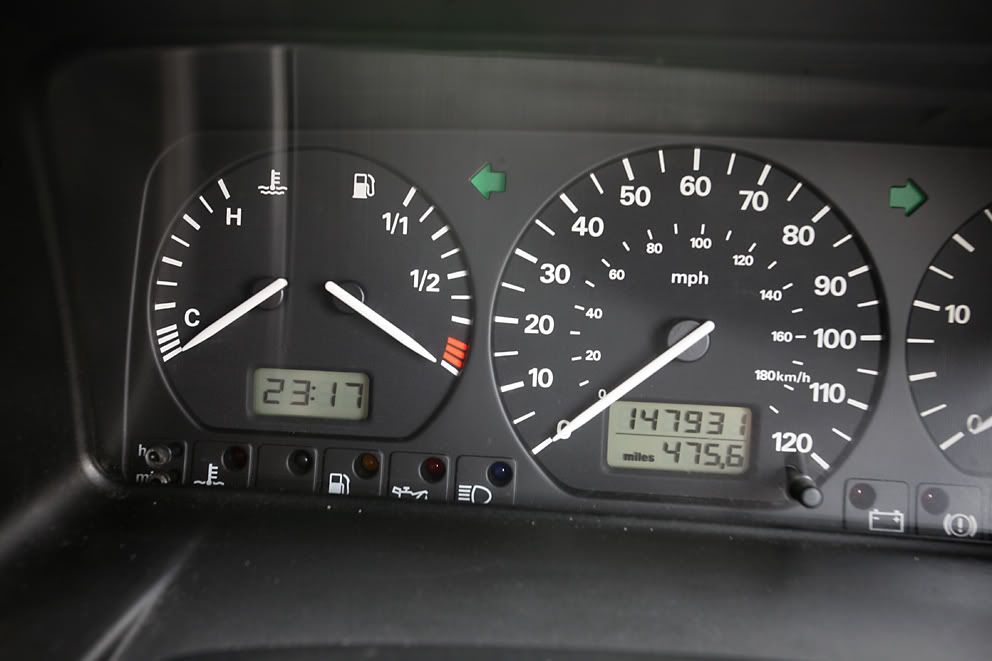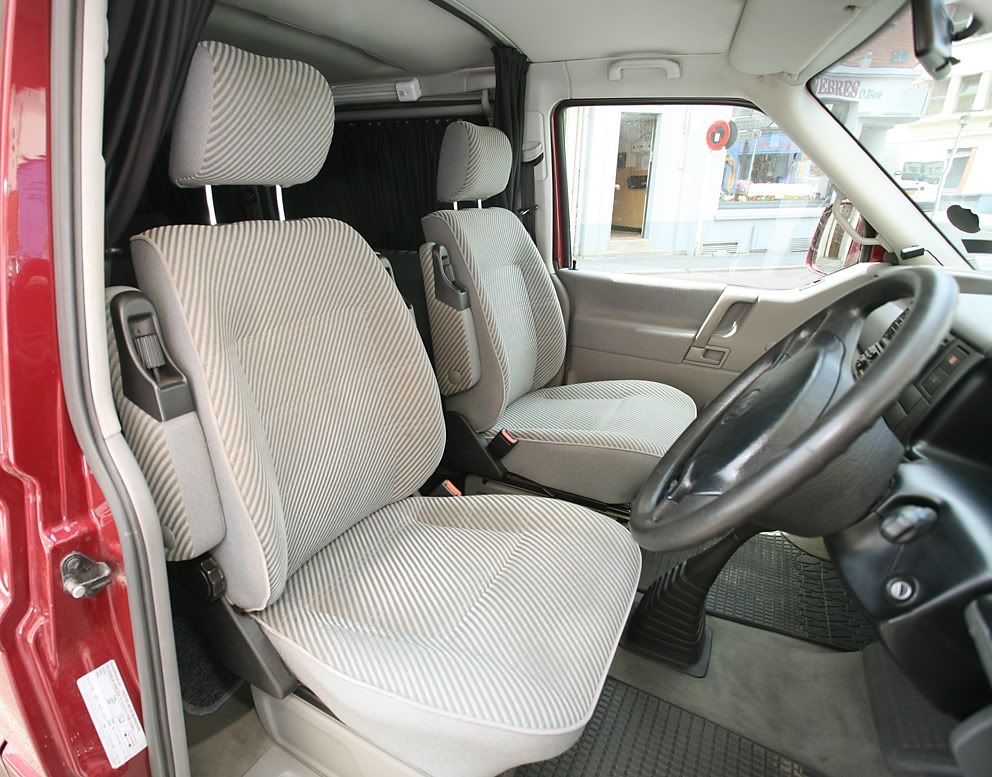 Captains seats, no marks, tears or cigarette burns
Thanks for looking T:
Craig