Discussion Starter
·
#1
·
Got home after a night shift to find the van had a puncture. When i got up in the morning and inspected it from underneath i found this: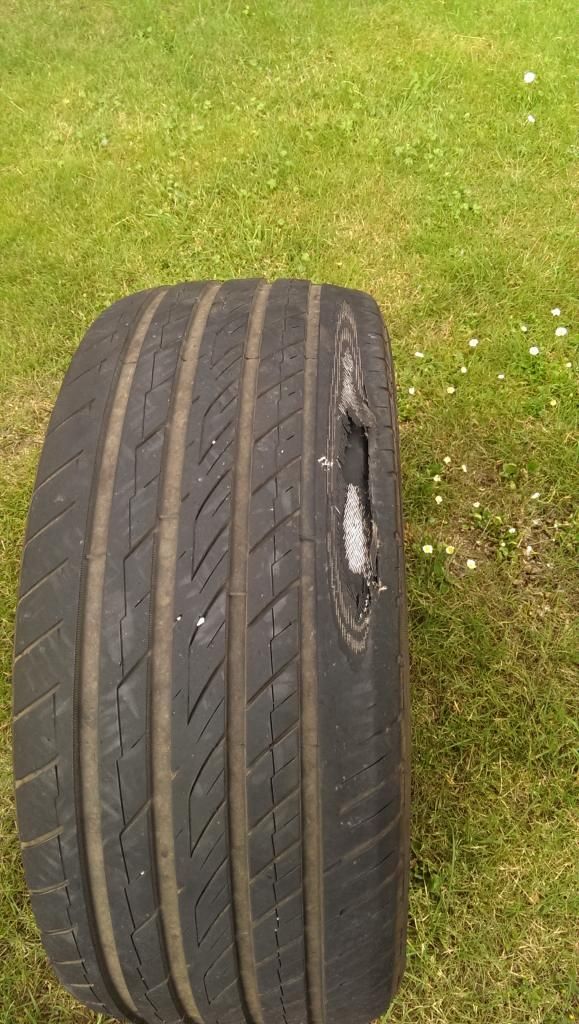 My wife had been really lucky to make it home safely with the tyre in this state the night before. I suspect (as did the tyre fitter) that we'd hit something at some point and severely damaged the tyre without realising and then running it like that had worn the tread down severely around it (the tread around 3/4 of the tyre on the inside edge was fine).
Anyway, got a new tyre fitted by a firm local to us called Hometyre (very good mobile service and advice) and it's now all sorted. The new Avon tyre looks great too (i especially like the 'z's around the outside edge). Just got to save up and get the rest done now as my ocd doesn't like the one corner being different to all the others!.