Discussion Starter
·
#1
·
Thought I'd introduce myself and my new project, I'm Doug, and after years of wanting a van on and off, I was down at the beach this easter with mates who have a T4 and a T5 and decided it was about time!
It was quite a hard hunt, I wanted a not-white LWB panel van, with barn doors and a single slider and spent ages on the classifieds and ebay. As I'll probably change the engine, I was happy to have a non-runner and didn't really care if it was petrol or diesel. After viewing a couple of sheds, I took a punt and went and had a look at Vanessa, my factory black 2.5 petrol: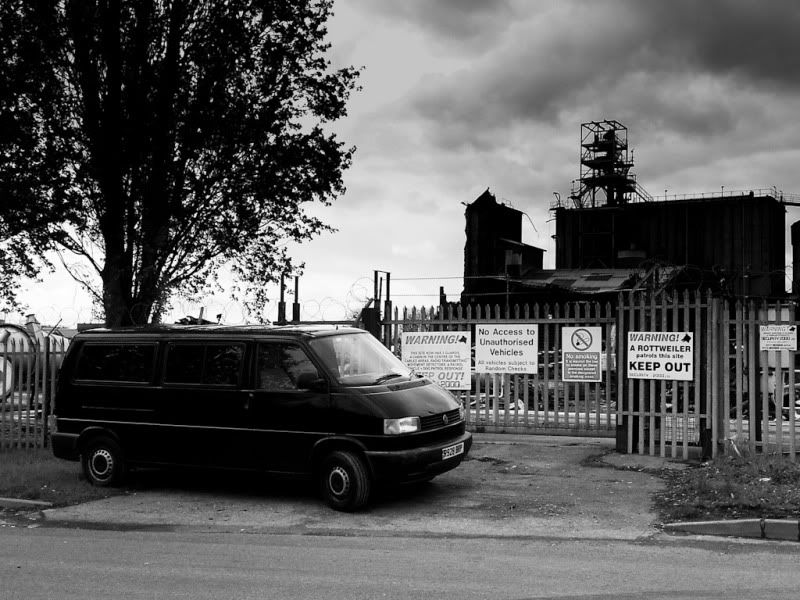 Shes impressively tidy, never been a builders van and has got factory e/w, e/m and c/l
Needs a bit of rust sorting around the screen and one one of the doors, but compared to the others I looked at is amazing.
Currently shes running on 4 as one of the fuel injectors has fallen apart, although she still drives pretty well! While I'm hunting for a new injector I'll just fit LPG and see how it goes. Long term I may fit a TDI or a 1.8T, depends what comes up really!
My planned list of mods is pretty standard:
- clear indicators
- eibachs/bilsteins
- alloys
- bed/storage
- leisure battery/inverter/split charge/etc.
First on the list is re-bushing the gear linkage, then tweaking the setup so I can get first without having to push the stick down, then giving the whole lot a going over with a polisher and compound.