Discussion Starter
•
#1
•
Right I have just aquired a nice big front mounted intercooler that I plan to fit in the new year, I have also purchased the following off a member on here but I guess due to the xmas post they have yet to turn up:
Are these the correct ones or do I require anything else prior to sending them on to Rake in the new year for him to work his magic. (Sorry about the pic it is the only one I have that I was supplied by the seller).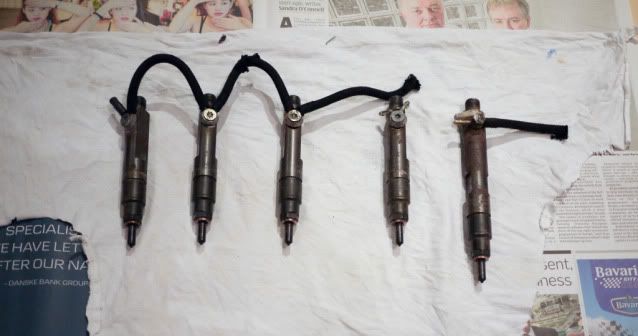 Consists of:
(4 of these)
VW/Audi Part Number:
074 130 201 J BPX 220/300 Bar
1 Unit (Bigger one)
VW/Audi Part Number:
074 130 202 Q BPX 220/300 Bar
Would you be so kind to inform be exactly what else I require to get the maximum fuel/power gains other than the nozzles (already spoken with Rake about nozzles but don't want to pester the lad too much)..