Discussion Starter
·
#1
·
Thought I'd share some pics of our T5 in here.... well, I say 'our' - he's Steve's really, but you know how it is!
Anyway - Widget is a 174 5 seater Kombi, SWB. His option extras include twin sliders, tinted glass, air con, cd changer, comfort pack, 2nd battery, tow bar, colour coded bumper, fogs and alloys.
This is the day we picked up from the dealers in March 2006 all shiny and new!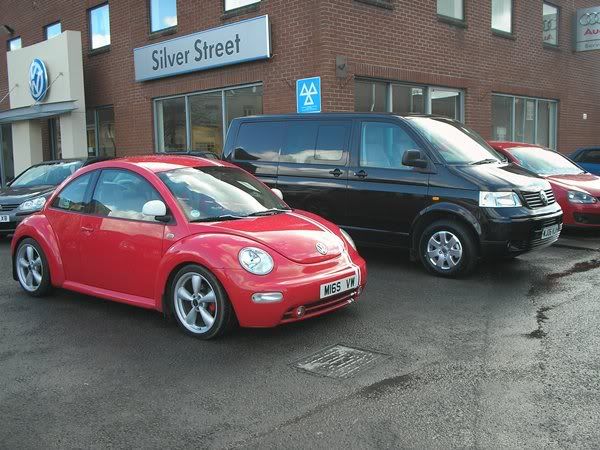 Took him straight down to Westward Ho! to get some piccys:
Got a bit dirty on the way home: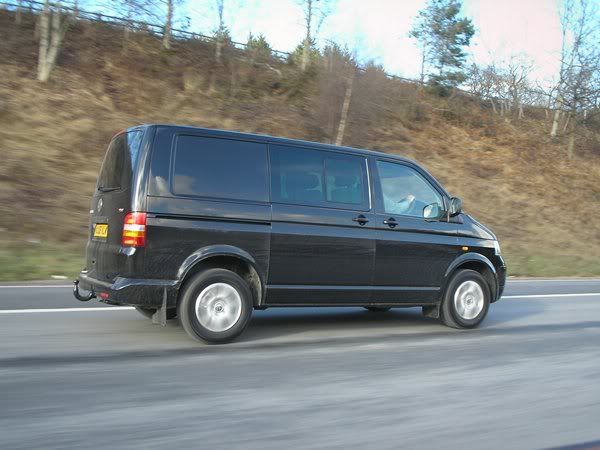 First mod was some shiny side bars: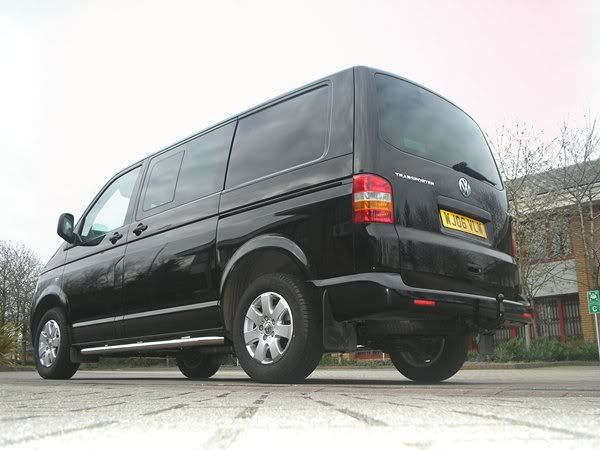 Did a bit of camping in him:
Fitted clear repeaters: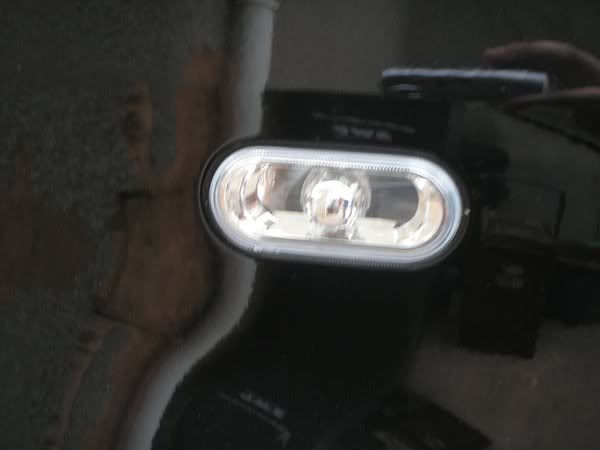 And chrome indicator bulbs: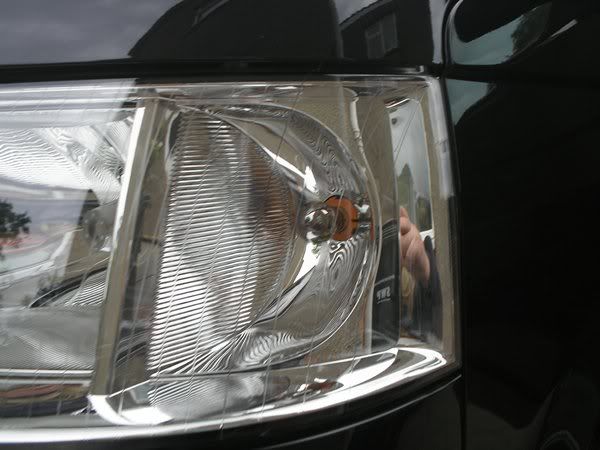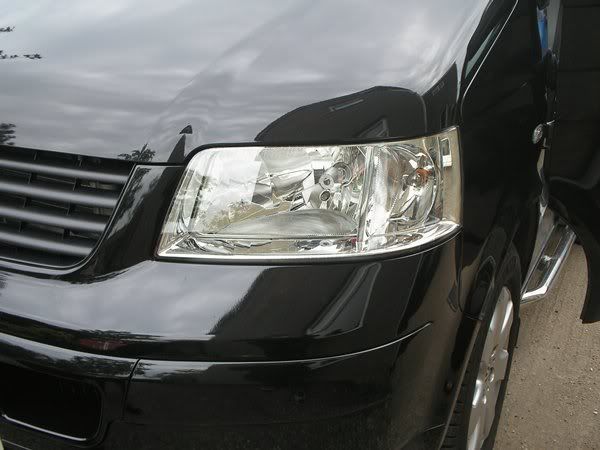 Went back to Westward Ho! - this time to camp: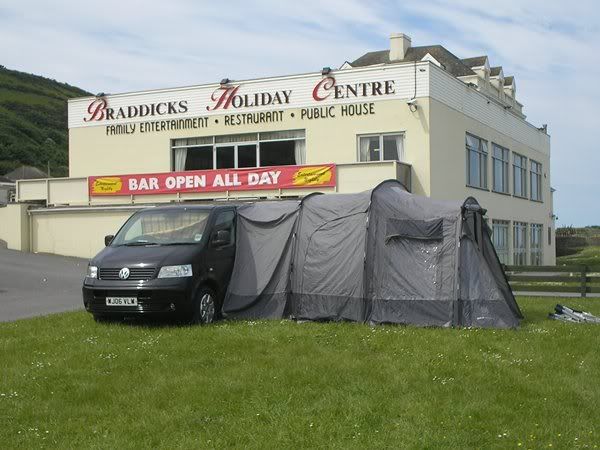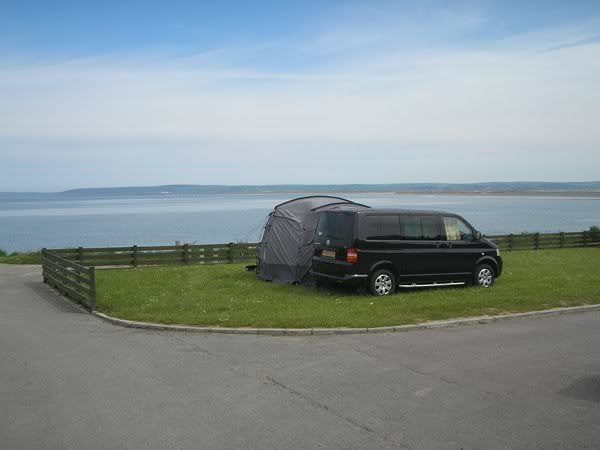 Then fitted a rear top spoiler: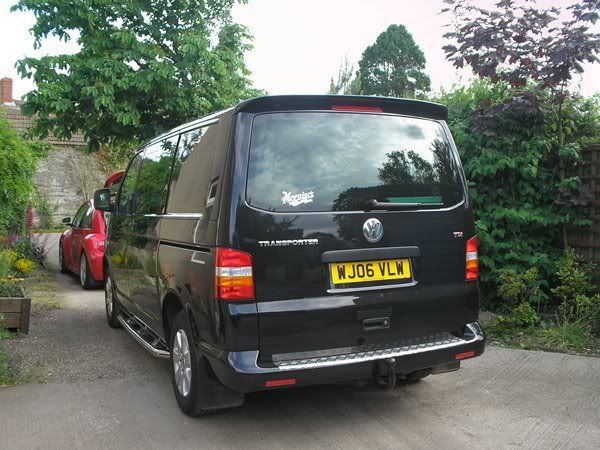 And a front splitter: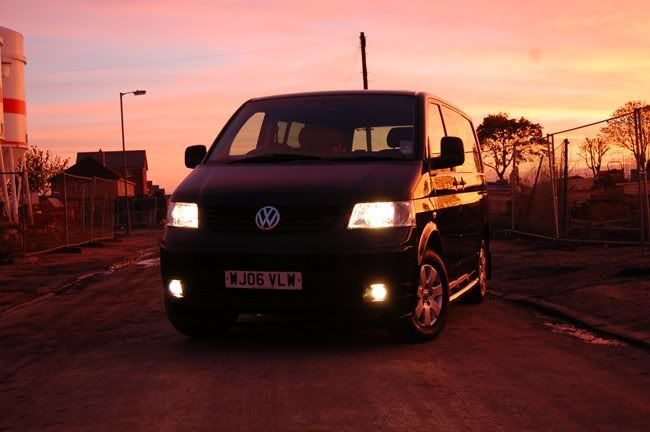 Next thing we did was pull off his nose, ears and inner handles - don't worry, we returned them to him, but all colour coded!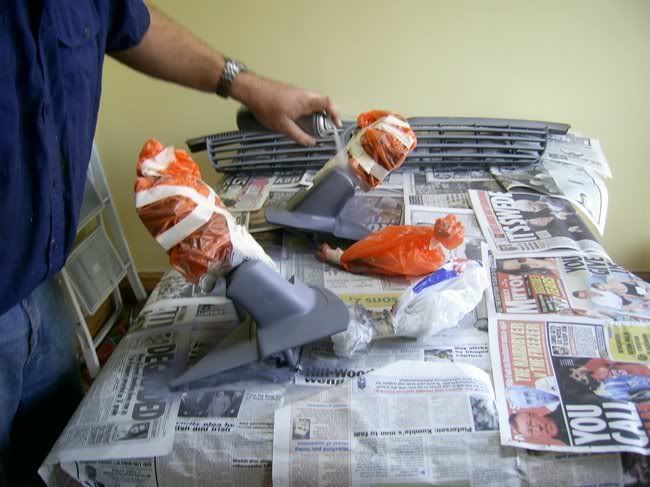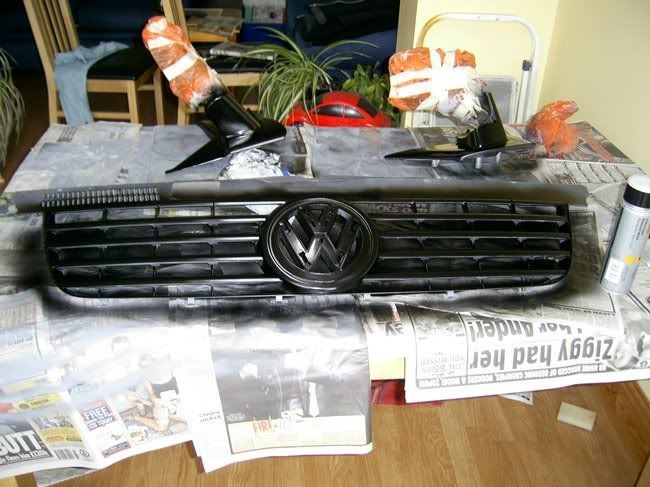 Shiny shiny!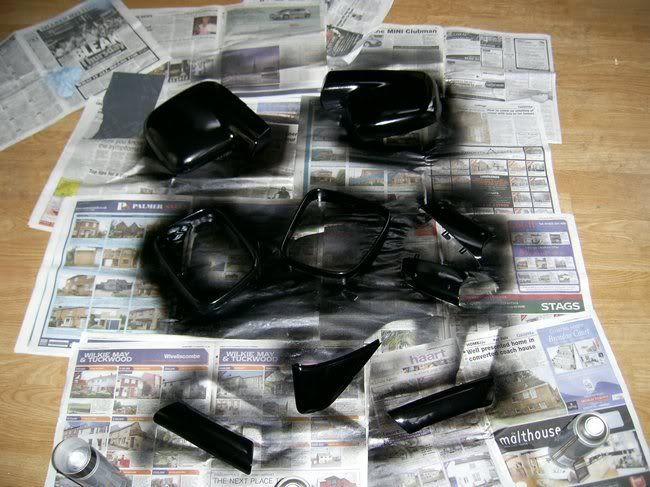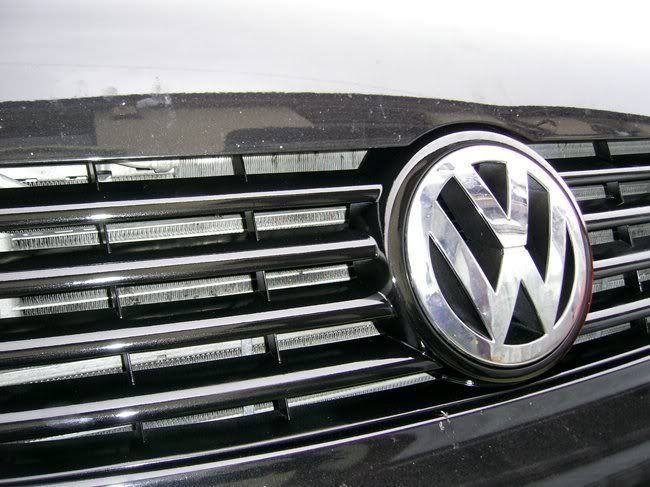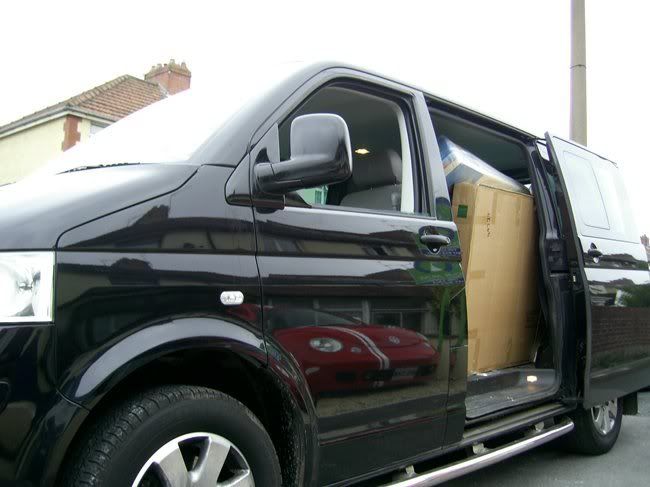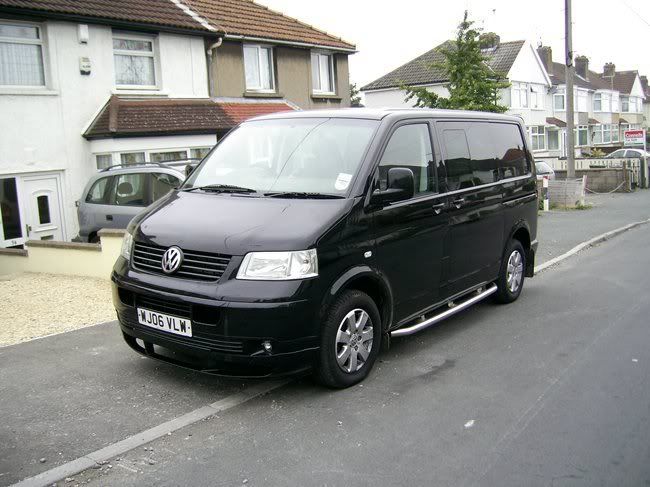 The next thing we did was add stripes! As you've probably guessed from the pics of my Beetle in the background, we like stripes!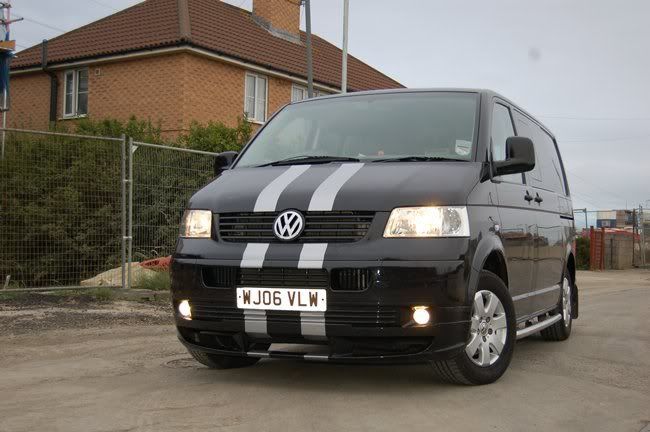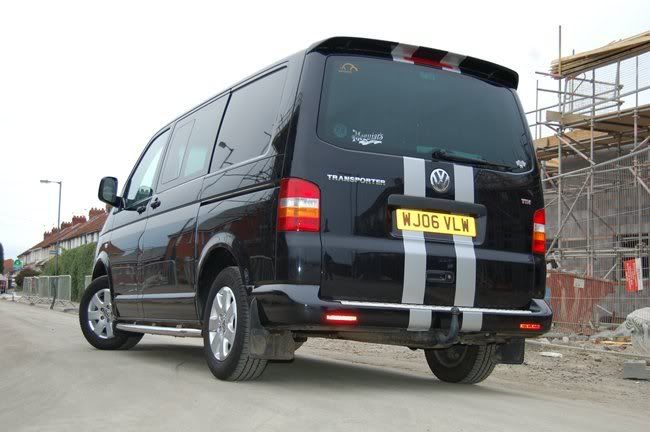 Welcome to 'Stripes R Us'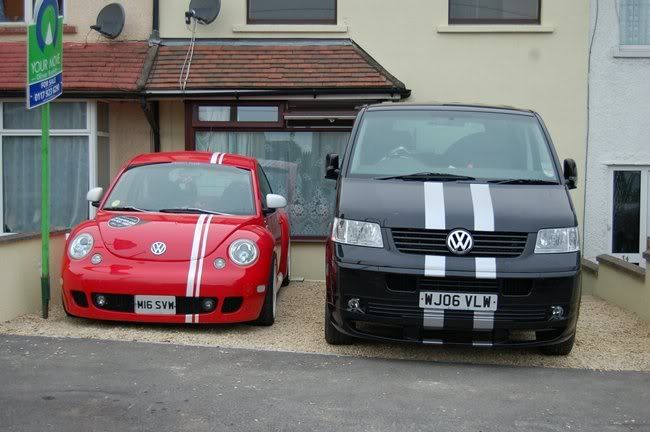 Widget has had many 'professions' since we've had him - he's moved people, junk, been camped in, taken a lot of rubbish to the tip, helped us move house and also moved my 2 old Beetles when we moved: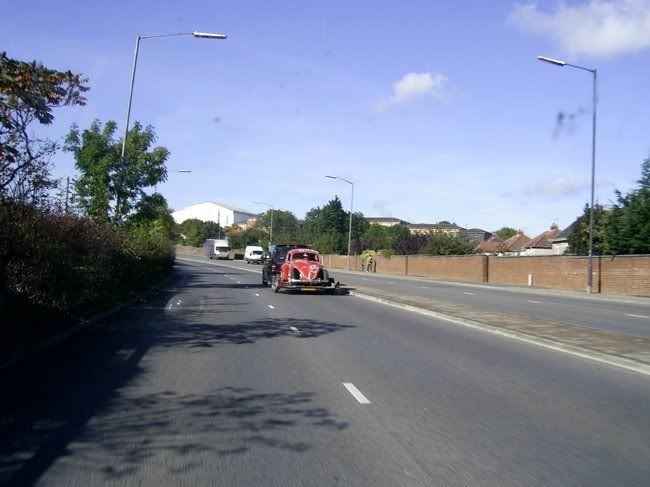 Then Widget got a bib!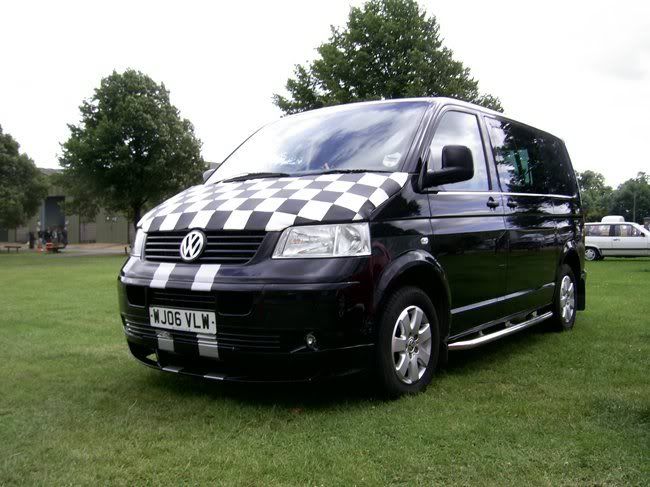 The stripes started to get tatty, so they came off, and on went some eyelids: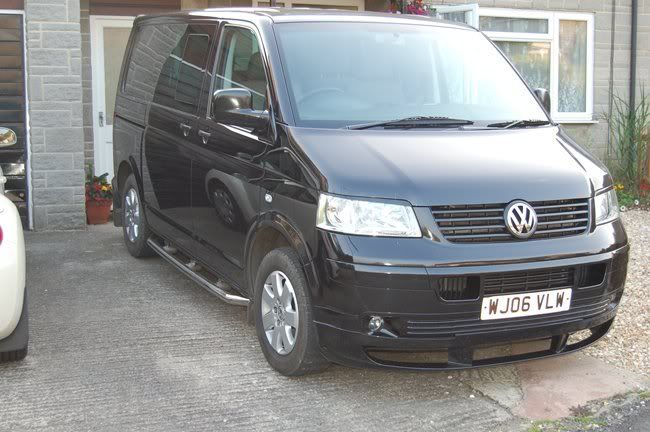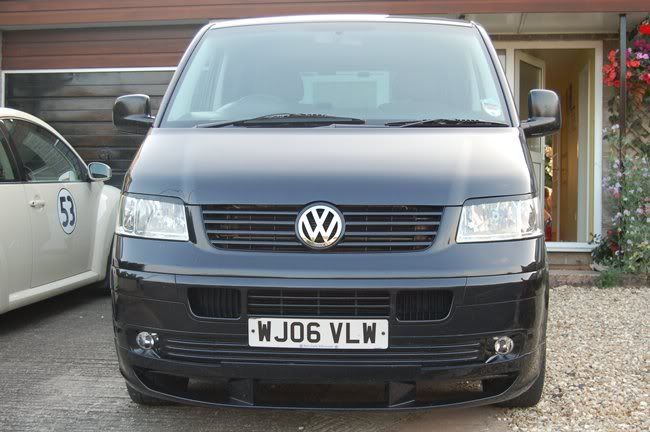 A little chilly! (and yet another car with stripes)
Recently he was towing one of my Beetles again - this time to Volksworld. This was a much longer trip than when we moved so we got more of an idea of how well he tows over different roads - we were very impressed. Even with, what I'm convinced is the heaviest Beetle in the world (our Split is lighter!), he still managed 28-29mpg going from Somerset to Surrey!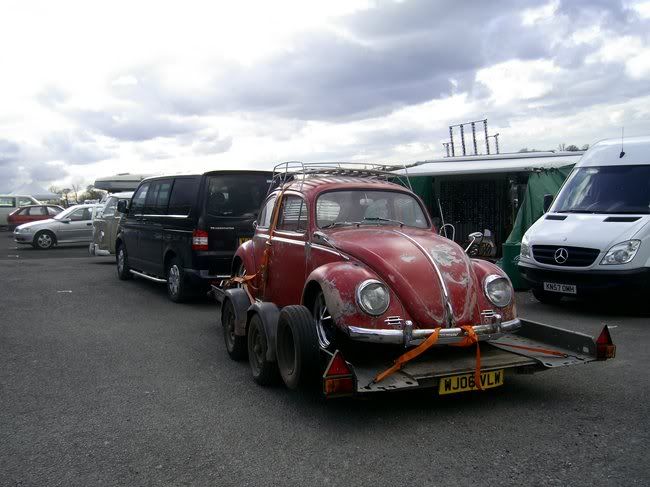 You can also see the Caravelle rear lights
So that's where we're up to with him. I'm still working on convincing Steve to lower him, and he's spent the last 3yrs looking for the 'right' alloys - they're either the wrong stud pattern or not load rated!