Just thought i'd put a step by step picture guide to plonking windows in, a job i never want to do myself after watching the pro's do it today!!!
First drill pilot holes big enough to get a jigsaw bit into....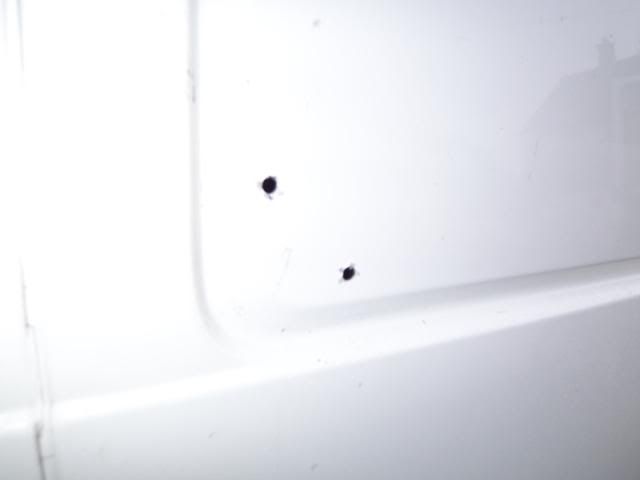 Then get someone to steady the panel as you follow the line of the inside skin with a jigsaw....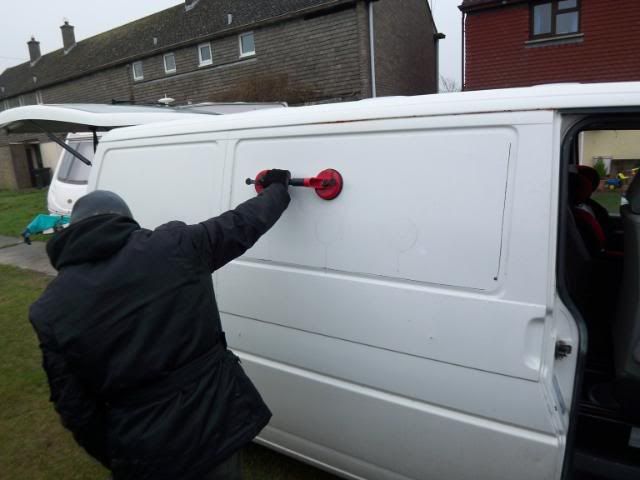 Which all being well leaves you with a big hole, or a big mess, depending on how it went!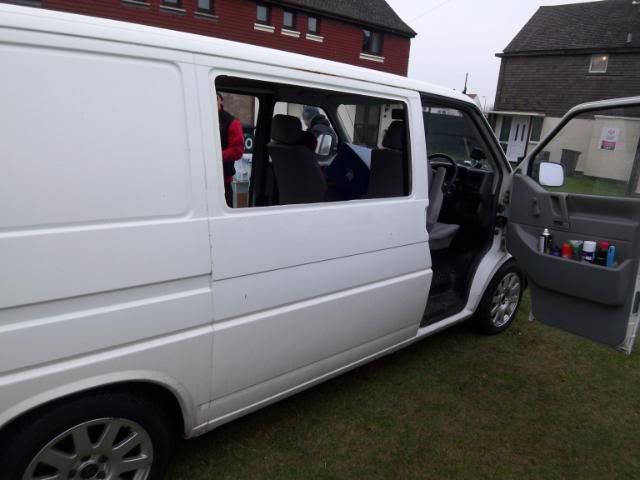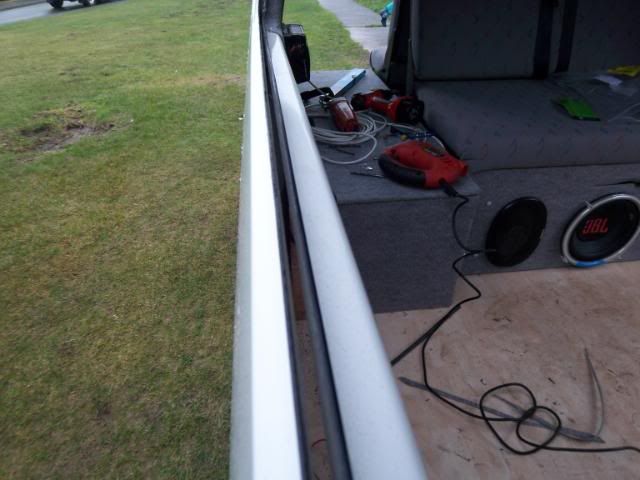 Then they used a primer type stuff to cover all the exposed metal to prevent rusting down the line....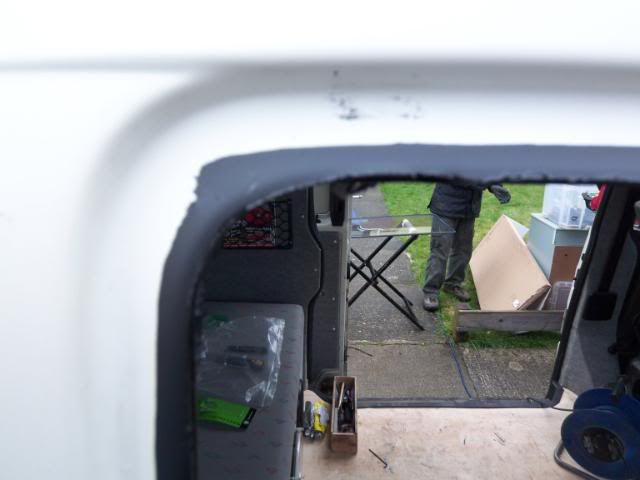 Then cut seal to length (As VW do not!) and carefully add sealent, watching him do this in one swift movement was interesting, no way i could do that!!!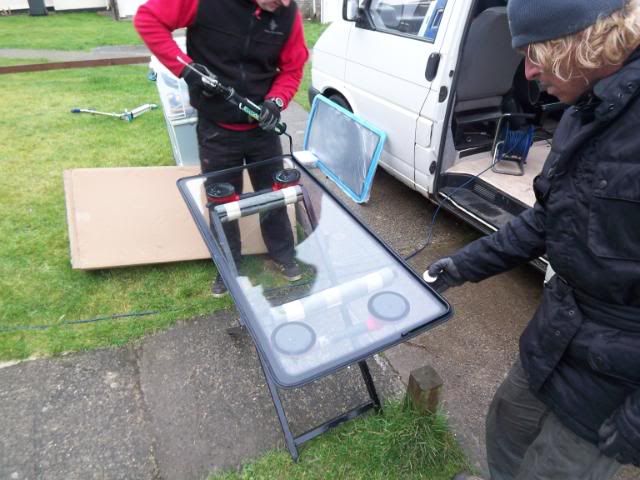 Then just a simple job of plonking it in, first time in exactly the right spot!!! JOB DONE!!!
Just got the B pillar vinyl do do this afternoon, will post a pic later!!!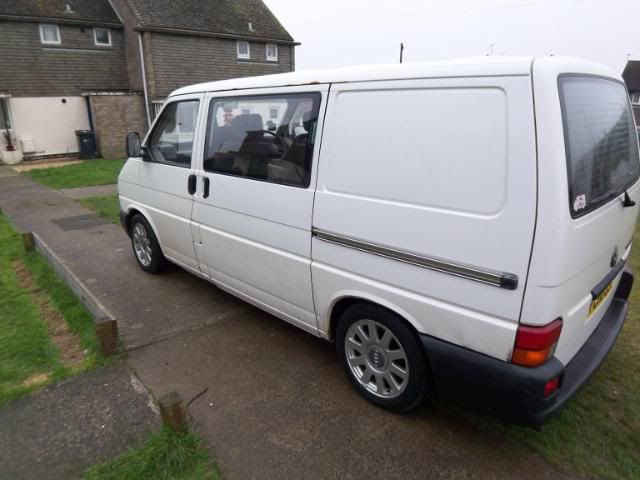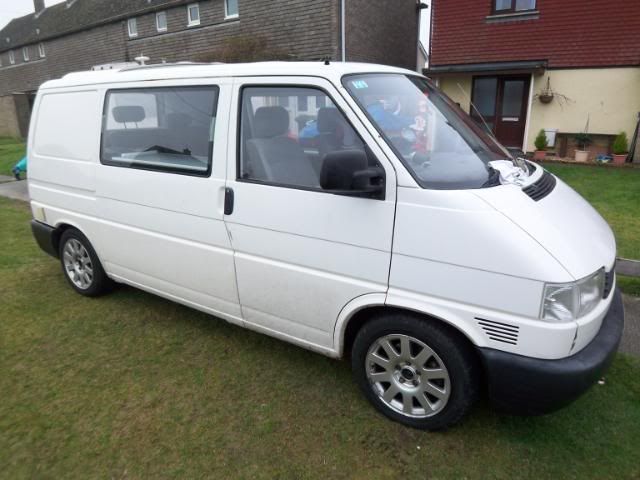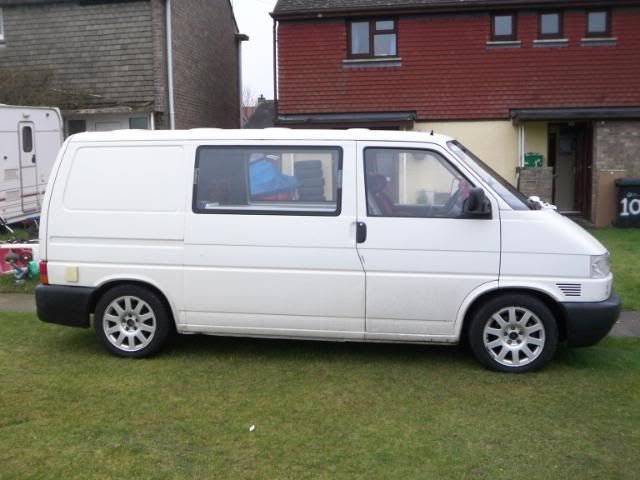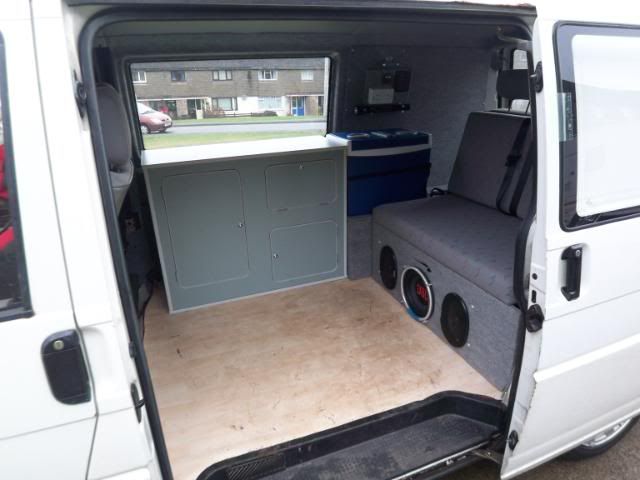 Free plug for a job well done, and a T5 too!!!!