:jmpg WURZLE DUBZ 2013 :jmpg
​


​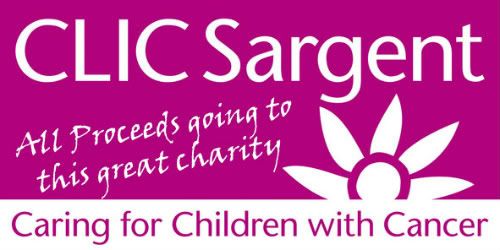 ​
​
DATE: 24th, 25th, 26th and 27th of May 2013 (4 Day BANK HOLIDAY Weekend)
VENUE: Mill Farm Caravan and Camping Park, Fiddington, Bridgwater, Somerset, TA5 1JQ


A little about the Venue..........
Indoor and out door heated pool with water slides, Club and Bar with Children's Entertainment and live acts every night (WURZLES BOOKED FOR THE SUNDAY)

Boating lake

Swings and Slides, Sand Pits

Games Room there is Table Tennis, Pool and games machines

FREE WI-FI

Fish and Chip shop and Campsite Shop

*Trampolines

*Pony Rides

*Fitness Centre

*fee applies
When you arrive

You will come down the main drive and see the rally fields on the left, Just before the entrance to the fields parked on the side of the road will be Chas (Forever young) with his flower power van and a few forum flags. Stop here and you will be asked your forum name, that will be cross checked with the registration number we have and you will be handed an envelope (nothing shady mind
) In this envelope will be the amount of wristbands to fully furnish all the wrists in your party. Also in the envelope will be the correct amount of food vouchers for your party, a bin bag which we'd like you to use and the information sheet below T:T:


Info S
heet you will be provided with



PITCHES: You can park your unit in any direction you wish on your allocated pitch, however we do ask that you do not encroach on anyone else by simply making sure the unit (caravan/camper and awning) are CENTRAL TO THE PITCH NUMBER (i.e the middle of your pitch is your pitch marker and you have 3M either side, with the vehicle on the left as you look at it)

ELECTRIC: Hook-ups are 10amps each. To work out the amps use the following guide wattage ÷ voltage = amps
(for example) 800 watt hairdryer - 800 ÷ 240 = 3.3 amps
650 watt kettle - 650 ÷ 240 = 2.7 amps
600 watt microwave - 600 ÷ 240 = 2.5 amps

SITE: This is a quiet family friendly campsite, Parents are responsible to ensure that all children and teenagers are under parental supervision and after 11PM all noise is to be kept within reason. Anyone not complying to park rules WILL be asked to leave. (We're not saying don't have fun, just consider our neighbours is all)
TOILET AND SHOWER BLOCKS: These are cleaned regularly but if you do have any problems or spot something please either let reception know or contact one of the Wurzles organisers who should be identified by their WURZLE DUBZ STAFF hoodies as soon as possible so we can deal with it.
CLEAN WATER AND WASTE WATER POINTS: These are located in the centre of each paddock. Elsan emptying points are situate to the right hand site of each toilet block
DRIVING: There is a strict 5mph speed limit on the rally field and driving after 11PM and before 7am is strictly prohibited unless in the event of an emergency or you have been asked to leave the premises. If you arrive back at the campsite after 11pm you will have to park in the car park opposite the rally field and walk to your pitch.
MUSIC: The playing of music is allowed within reason but strictly no sounds off's. Please do not be offended if the staff or your close neighbours ask you just to turn it down a notch, it' their holiday aswell.
RUBBISH AND SMOKING: A bin bag is provided so please keep your rubbish in there and dispose of in the wheelie bin area before you leave, I'd like to leave the fields as we found them so there's no problems for next year. As for fag butts please don't chuck them on the ground as this will just add to my time at the end of the weekend while everyone's on there way home as I'll do a sweep of the ground before I leave. Obviously it is illegal to smoke in any of the communal buildings like toilets, showers and the campsite shops etc.
MOTORISED SCOOTERS, MINI MOTO's, DRIFT TRIKES AND THE LIKE: are forbidden on the site.
DOGS: Dogs are welcome, but must be kept on leads and under full control at all times. Dog waste bins are situated on site and around the lakeside, please clean up after your dog.
PLAYGROUND EQUIPMENT : must not be used before 8am or after 10pm
WRISTBANDS: Are to be worn at all times, anyone in the rally fields or entertainment area without one will be removed by security. If during the event your wristband breaks then contact one of the WURZLE DUBZ STAFF, and we will swap the broken band for a new one.
POOL OPENING TIMES:

FORUM ONLY TIME, (make sure you've got your wristband on or you won't get in) 9am – 10am every day

EVERYONE, 10am – 1pm / 1.45pm – 6pm

PARENTS AND CHILDREN UNDER 10, 6pm – 7pm


RECEPTION: is open from 10am – 6pm, or see WURZLE DUBZ STAFF
THE BAR : will be open from 6.30pm to 11pm
TAKE – AWAY AND SHOP: Check opening times by the shop PONY RIDES (Chargeable): from 10am – 3.30pm.These are parent led, please make sure appropriate footwear is worn, no sandals. TRAMPOLINES (Chargeable): 10am – 6pm BOATING LAKE: open from 9am – 9pm

​

Hospital, (A&E) Musgrove Park Hospital, Taunton, Somerset, TA1 5DA (19 miles)
Hospital, (Minor injuries) Salmon Parade, Bridgwater, Somerset, TA6 5AH (7 miles)
Morrisons, Broadway, Bridgwater, South West TA6 3LN (7 miles)
Halfords, Unit B, East Quay, Bridgwater, Somerset, TA6 4AE (8 miles)
Ready to Leave, (camping shop) Unit 3 Wylds Rd, TA6 4BH (7.5 miles)​

Greatwood, (3 miles)
Explore Great Wood on the Red Walk, Spend some time exploring the nooks and crannies of Great Wood along the red walk, which is ideal for those who enjoy a fairly strenous stroll. It will lead you past pretty streams and along some impressive coombes.
Cycling, Bring your bike and head out into the forest for a leisurely cycle.
BBQ area, Enjoy a BBQ or relaxing picnic with the family.
Directions,out of the campsite and turn left, keep going until you get to the main road (A39) and turn right, then take what should be the second left which is church road (just after the Cottage Inn signposted "Over Stowey" and "Great Wood Camp") Follow this road until you have to stop at a cross roads, go straight across, then follow the road to the right at the fork towards "Ramscombe", then take the next left marked "Ramscombe" Follow this lane until you come to a sharp right with a road that goes straight on, Go straight on and this takes you into the Great Wood Reserve.​

Friday: arrive, set up and drink some cider.

Saturday from 11am: KITVAN'S TREASURE HUNT. Why not go for kitvans's 35mile treasure hunt of our beautiful Somerset countryside ending up at sheppys cider farm. Just line up at the top of the drive near the entrance to the site from noon where forum member KITVAN will hand you a sheet of clues to be found along the way as well as a welly throw to see who can throw it the furthest. (this is NOT a race, its a gentle ride through our Somerset/Devon countryside with the kids looking for answers to the clues on the move. The more relaxed you are the more answers you will get.)There will be 5 truly unique prizes and in the case of a tie the futherest welly throw wins. good luck.​

OR​

Just do your own thing, maybe just chill on the site.​


Saturday Early Evening from 5pm BBQ, meet and greet (please take your tickets and your own plates over to the catering wagon in the entertainment paddock) we would ask that people could stagger their arrival at the catering wagon as we do have 470 people to feed.) The wagon will be there from 5pm to 8pm ish so no rush.​

Saturday Evening Entertainment from 6pm, SO grab your chairs and cider and head over to the entertainment field where forum member "Spock" and his band "Lunacorona" will play 2 x 45 min sets.

Sunday at 1pm in the entertainment field, Meatball will be doing a tai kwon do demonstration involving the kids (kids will need loose clothing and trainers, they're gonna be running around a bit and whacking some pads and then doing a bit of board breaking). ​

Sunday at 2pm (ish) After this is the MASSIVE WATER FIGHT!!!!!!​


Sunday Evening at 8pm: This is what it's all about, get your Wurzles fancy dress on, grab your cider and head over to the entertainment field for 2 x 45minute sets from the MANGLED WURZLES!!!!!

Monday: If you've made it this far then fair play moi lubber, no rush to pack up mind, in your own time.​

THANKS VERY MUCH FOR COMING AND HOPE TO SEE YOU NEXT YEAR!!!!!​

The Wurzle Dubz Staff​

xxx​
Directions
from junction 24 M5.
come off the slip road and follow signs off roundabout towards bridgwater. at the next roundabout take the third exit towards bridgwater. At the next roundabout take the second exit twds Bwater. follow this road untill you reach a T junction and turn left. Then stay on the A39 towards Nether Stowey/Minehead untill you pick up the Brown "Mill Farm" campsite signs
From junction 23 M5
. come off the slip road and head twds Bridgwater. down the hill and take the first exit twds Bwater. carry along the dual carriageway until you reach another roundabout, take the first exit twds Bwater. Carry along this road untill you reach another roundabout and take the second exit. follow this road straight and stay on the A39 towards Nether Stowey/Minehead untill you pick up the Brown "Mill Farm" campsite signs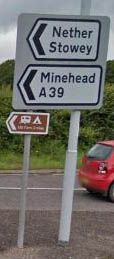 PRICE:
£95 for 3 nights
Price includes electric hook-up, awnings, tents etc at no extras charge and all of the above
.
ANNOUNCEMENT
P.S. Sorry to say this but anyone without a wrist band will not be allowed to enter the rally fields

or entertainment area

and these will be checked as you enter, so booking onto the campsite hoping you will be able to join us isn't an option i'm afraid as you won't have contributed towards the two bands and food. Please don't take offence to the above, just trying to keep it fair
:dbTHE CIDER RUN:db For those of you that want some Sheppys Scrumpy again this year Give them a call, order your cider

(i can recommend the sweet farmhouse draught Cider)

and I'll pick it up for you on the Friday. Just tell them you are from the forum and that Chippy will be picking it up for you.

http://www.sheppyscider.com/

OR

You can accompany kitvan on the Treasure hunt on the Saturday which will end up at Sheppys anyway and buy your own (after a little sample ) T:
(HELPERS ARE
t4Chippy, Forever Young,
djespie, Wakwak, Meatball, Mr Woodcraft, KITVAN and Spock
)

1. KITVAN


2. MCP Vehicle Works
3. Lt Rob
4. Ermintrude
5. Stainypants
6. TiggerTT
7. Tred
8. Pedrorocks
9.
Leighfire
10. Baitstar
11. OldRascal
12. Gadge
13. kainicram
14. FOXYT5
15. Psycho
16. Yuma11
17. Klos
18. klos1
19. klos 2
20. T4Girlie
21. Tinman
22.
SammyNewGirlx
23. Shaneknotshaun
24. Spanners
25. (S

p

are)
26. (Spare)
27. mr_a_daily
28.
pipster
29. t5sr
30. Robbo'n'Pix-c
31. lhvw
32. bunglebear
33. Surfsup!
34. Flameboy
35. ROCKT4
36. TWOKOI
37. 444norm


38.

tl1000gussie
39. Debbie67
40. MyloXyloto
41. Krank
42.

(

S

p

are)
43. Forever young
44. t4Chippy
45. meatball
46. meatballs' bro
47.

Dubflecta


48. rd500ian
49. Superstitch
50. moocht5
51. LEICESTER
52. LEICESTER
53. LEICESTER
54. LEICESTER
55. LEICESTER
56. LEICESTER
57. LEICESTER
58. the gringo
59. dantro
60. t4badboy
61. mjscurly
62. tanz
63. lord_farquads_dad
64.
lord_farquad
65. fright
66.
go-ferret / jim doodle
67. wakwak

68.
manalishi23


69.

deputy

ben
70. Bear101
71. Donz777
72. General Lee
73.
Katiemaze


74.

spock


75.
Wickedtinz


76. WALES
77. WALES
78. WALES
79. WALES
80. WALES
81. WALES
82.
WALES
83. F
REDDIETHEFLEA
84. Blitkieg

b

az
85. JRock
86. Ojoneill
87. Fathead
88. Stealthcamper
89. Whooshwhoosh
90. T4Guy
91. Rochie
92.
Kaznian
93. Joncorry
94.
SharkySkydive
95. Tack
96. DaveT5
97. Andymandy
98. T5Tiff
99. WALES
100. WALES
101.
WALES
102. WALES
103. WALES
104. WALES
105. WALES

106. rgonzbull
107. Lecurie
108. Carla
109. mini geek
110. Mooner
111. Abyss
112. snowdubs
113. Squarebanananana
114. Herbiesdad

115. WALES

WILLOW TREE
66. (Spare)
67.
(Spare)
68. Gingerjay
69.Chickenkoop

70. THE VANNIN'BALL RUN
71. THE VANNIN'BALL RUN
72. THE VANNIN'BALL RUN
73. DUBZ IN THE WOODS
74. DUBZ IN THE WOODS
75. DUBZ IN THE WOODS
76. DUBZ IN THE WOODS
77. DUBZ IN THE WOODS
78. THE VANNIN'BALL RUN
79. THE VANNIN'BALL RUN
80. THE VANNIN'BALL RUN

81.
Berey
82. Kent4

83. Uzi
84.
lainey
85. SURREY
86. SURREY
87. SURREY
88. DERBY/STAFFS
88. DERBY/STAFFS
89. DERBY/STAFFS
90. DERBY/STAFFS
91. DERBY/STAFFS
92. DERBY/STAFFS
93. SURREY
94. SURREY
95. SURREY
96.
djespie

97. Leeboy33


98. bud the spud


99. carbon phil

Group Area's


WURZLES

t4Chippy
foreveryoung
meatball
meatball's bro
go-ferret / jim doodle


wakwak


Wickedtinz

fright
spock


katiemaze
manalishi23
lord_farquad
lord_farquads_dad


tanz



SUSSEX
/
SURREY(

9)



mole831
onemanandhisdog
Steve1961
Colonial_jim
Lainey
Uzi
djespie
ROCKT4
Plectrum5
NORTH WEST

(25)



Stealthcamper
Fathead1
carl_a
whooshwhoosh
Blitkriegbaz
joncorry
mini-geek
lecurie
T4 Guy
BLUEMOONER (C

os he's special)



Snowdubz
FREDDIETHEFLEA
Kaznian
Rochie
AndyMandy
T5Tiff
Abyss
ojeoneill
davet5
Tack

JRock

rgonzbull
Squarebanana
HerbiesDad



Sharky skidive


SOUTH WALES

(15)
goose72

Leejeff

Paul Ion
Mickey T4
Novo
Ricci111
The BBQ Slayer
Welshtourist
sosboy
uberlucky
bootsy t5
diviy
ButcherGod
Battyt4
blodwynboi

dubz n the wood

(5)
JIMMY99
Jonnywatts
dar4168
jagerbus
gibbo126

DERBY STAFFS
(5)
STUNTNUTS
The Green Geko
TAZMANGOLFER
Paul Booth
Richiestixx
DEVON

(11)
Superstitch
General lee
Deputy Ben
rd500ian
Donz777
Dantro
t4badboy
mjscurly
moocht5
bear101
the gringo
The Vannin'ball Run
(6)
autoholic
Bascule
Diggers
Kate Thingy
FazMan
Vimbus
Leicester
(7)
S13ucy
B1toots
NellyT5
Andy.pallett
bazpau4
Bigron
brionline

Vegetarians (9)

Green geko x1
Dantro x2
Moocht5 x2
Kate thingy x1
Rochie x1
Paul Booth x1
SammyNewGirlx x 1
Staying onsite after (£24 per pitch per night all in)

Superstitch (4)


Rochie (1)
rd500ian (2)
fathead (3)
T4Guy (4)
lecurie (3)
Mini-geeek (one or two nights tbc)

Stealthcamper (3)
Whooshwhoosh (3)

lhvw (4)

joncorry (2)
wickedtintz (1)
ojeoneill (1)

Attachments
Image uploading. Refresh page to view